Blue Mountains News
Debut Performance Penrith Youth Orchestra
Source: Joan Sutherland Performing Arts Centre
Archived 1 Jul 2018
- Posted: 5 May 2018
The Penrith Youth Orchestra's first concert showcases the impressive talents of 44 young musicians performing together with their tutors from the Australian Chamber Orchestra (ACO) and Penrith Symphony Orchestra (PSO).
The Joan is proud to host this inaugural performance; the outcome of the long-term vision of PSO, The Joan and the ACO to build musical and orchestral skills in young musicians in western Sydney. Supported by the Crown Resorts Foundation's Western Sydney Arts Initiative, the musicians have unprecedented opportunities to develop orchestral skills, a pathway toward other opportunities such as membership of PSO or, for some, a career in music.
Hania Radvan, CEO of Penrith Performing & Visual Arts, said, "It is of vital importance to western Sydney that young artists are offered the opportunity to learn and perform alongside some of the best musicians our region - and this country - has to offer. Bringing together our own Orchestra-in-Residence, one of Australia's very best chamber orchestras, and some of tomorrow's brightest musicians helps us build a dynamic and sustainable future for music education and programming, and also offers local audiences a unique opportunity to appreciate the beauty of live performance with a deep connection to our own community."
Now it is time for the general public to enjoy the extraordinary talents of these musicians, who range in age from eight to 21, as they take to the stage in their first public performance on Sunday 20 May at The Joan, at 3pm.
Under the expert guidance of conductor Paul Terracini, the PYO will perform Schubert's unfinished symphony, arr.Meyer Symphony No. 8, Movement 1, Tchaikovsky's beautiful and dramatic, Shakespeare inspired fantasy overture, arr.Meyer, Romeo and Juliet and Bizet's light and floaty dance melody set against provincial French tunes of arr.Merle J. Isaac Farandole from L'Arlesienne Suite No. 2.
The afternoon continues to delight with the added bonus of the ACO Ensemble performing three pieces. Mozart's well known and high-spirited composition for a string quartet Divertimento in D major K.136,
Smetana's Allegro vivo appassionato from String Quartet No.1 in E minor, depicting his life by using four instruments speaking among themselves in something like a friendly circle and Traditional arr. Danish String Quartet excerpts from Wood Works.
A great Mother's Day gift and a unique performance, come and enjoy the talents of our local community as Penrith Youth Orchestra presents a concert on Sunday 20 May at 3.00pm at The Joan.
---
Debut Performance Penrith Youth Orchestra
Date:
Sunday 20 May 2018
Time:
3.00pm
Venue:
The Joan, 597 High Street Penrith
Tickets:
Tickets available at the box office or on line.
Adults $15 Concession $10.
This article archived 1 Jul 2018
Recent News
What's New
Santa Delivered Goodies 4 Kids & Adults
Blue Mountains Limousines & Vintage Cadillacs
Hampers crammed with Blue Mountains-made delicacies to children or adults at any address in the local region.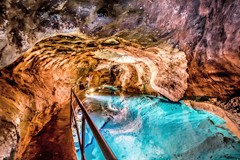 Jenolan Caves have reopened some caves
Jenolan Caves
Exclusive weekend accommodation or Chisolm's dining cave experiences available now.
The ATO's cyber security checklist +++
Trumans Chartered Accountants
Trumans November Newsletter now available. What does the "full expensing" write-off deduction mean for business?
La Casetta
La Casetta
A new luxury cottage just listed for your summer stay in Leura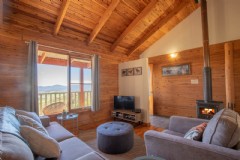 The perfect place to relax this summer
Melaleuca Mountain Retreat
Views that will leave you breathless, a place to relax. Melaleuca Mountain Retreat offers the perfect getaway !!
See also: