Blue Mountains News
Daniel Thompson's Johnny Cash Live Back to San Quentin – 50 Years On
Source: AAA Entertainment
Archived 20 Oct 2019
- Posted: 23 Aug 2019
In 1969, off the back of the huge success of 1968's At Folsom Prison album, Johnny Cash recorded the second of his legendary prison albums at California's notorious maximum security prison, San Quentin.
With the Folsom album kick starting a golden era of Cash's career, At San Quentin continued his meteoric rise to his place as a legendary figure and icon of 20th century popular music. During the February 24 recording session, in typical Johnny Cash fashion, he got the already enthusiastic inmates on side with his song San Quentin which opens with the lyrics "San Quentin, you've been living hell to me" and he immediately replayed the song at the request of his cheering audience with both versions included on the original release of the At San Quentin album. Most notably the album included the worldwide smash hit single, A Boy Named Sue, which undeniably made Cash a global superstar and household name. Sue became Cash's highest ever charting single on the Billboard Hot 100 chart and was only held out of the number one spot by the Rolling Stones 'Honky Tonk Women'.
50 Years on, Daniel Thompson's Johnny Cash Live hits the road celebrating this legendary album and the career of the Man in Black.
A brand new show featuring more than 35 hits, Back to San Quentin – 50 Years On includes the great moments of the San Quentin album plus hits and favourites spanning Cash's entire 50 year recording career. After 6 National tours and having performed more than 175 shows, Johnny Cash Live has become lauded as one of Australia's premier tribute acts. With powerhouse backing band, The Tennessee Express and led by Australia's own Man in Black, Daniel Thompson, Johnny Cash Live presents an unforgettable night paying tribute to one of music's most iconic and influential figures.
With more than 60 thousand tickets sold Australia wide, don't miss your chance to see what has audiences on their feet and coming back each year for more.
---
Daniel Thompson's Johnny Cash Live :
Back to San Quentin – 50 Years On
Date:
Saturday September 14 2019
Venue:
Blue Mountains Theatre – SPRINGWOOD
Tickets:
Online or (02) 4723 5050
This article archived 20 Oct 2019
Recent News
What's New
Katoomba Ghost Bus Tour
Blue Mountains Mystery Tours
Join Paranormal Pete on the Ghost Bus to investigate the reports of Ghosts & Hauntings in Blue Mountains. 0418 416 403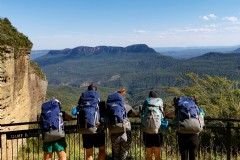 We are open!
Freeland Hiking Co.
Come and explore the mountains with us on a day-tour in the Blue Mountains.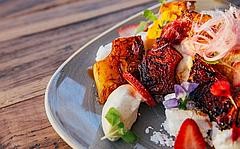 Lindsay's Cafe: Beautiful & Relaxing
Lindsay's Cafe
Join us for Breakfast or Lunch. Open from 9am weekends. 10am weekdays @ the Norman Lindsay Gallery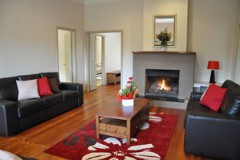 Autumn Getaway
Sophia's of Leura
Come and see the beautiful colours in Leura this Autumn. Book now for your escape.
Spa, slow combustion fire place, BBQ
Blue Gum House
$480 special this weekend for 2 adults, linen included. + $30 per additional person, per night !
See also: