Blue Mountains News
Cullenbenbong Causeway Reconstruction
By Lithgow City Council
Posted: 18 Jun 2022
Through the opportunities offered by the Natural Disaster Relief and Recovery Arrangements, a joint funding initiative of the Commonwealth and State Governments, Lithgow City Council has delivered the construction of a new causeway in the Kanimbla Valley.
The Lithgow local government area has three active natural disaster declarations, all of which require significant asset reconstruction and restoration. This has impacted the delivery of Council's normal works program, with planned projects being delayed for the completion of these unplanned, but urgent projects.
Reconstruction has provided this opportunity to build back better and improve the resilience of local assets in the wake of these disasters.
"I am very proud of what Council continues to achieve on behalf of its community," said Lithgow City Council's Mayor, Councillor Maree Statham. "In the face of adversity, it can be difficult to see and act on opportunities for improvement. This project is another example of Council assisting in the long recovery ahead of this city. I am confident that over time, this Council will build back better and deliver more resilient assets for the future."
The Cullenbenbong Road causeway failed because of a significant rainfall event in March 2021. What was previously a low-lying causeway supported by an array of small pipes has been reconstructed to a much higher standard at a cost of $300,000.
Council continues to work toward completion of a significant road repair and recovery program in response to these recently declared natural disasters, with over $2M in asset restorations completed to date.
Recent News
What's New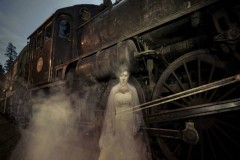 School holidays Mt Vic Museum Ghost Tour
Blue Mountains Mystery Tours
Join Paranormal Pete to investigate the reports of Ghosts at the Railway Museum, 8th, 14th & 16th JULY.
Christmas in July Lunch Series at Kyah
Kyah - Boutique Hotel
Enjoy one of the best roast lunches in the Blue Mountains for the Christmas in July lunch series at Blaq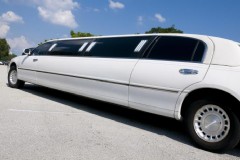 Sydney to Blue Mountains Lux Transfers
Blue Mountains Limousines & Vintage Cadillacs
Luxury transport btw Sydney Airport and the Blue Mountains $385 Max 4 Passengers - Stretch Limo Available
Escape to the Blue Mountains
Federation Gardens and Possums Hideaway
Toast marshmallows around the cosy firepit.
NSW Parents/Stays vouchers now accepted
Seclusions
NSW Parents/Stays vouchers now accepted, one weekend stay for 2022 this weekend. Get in quick so you don't miss out.
See also: