Blue Mountains News
Critically acclaimed WWII Thriller showing at The Joan in August
Source: Joan Sutherland Performing Arts Centre
Archived 8 Sep 2019
- Posted: 11 Jul 2019
Following a sold out 2018 season, theatre legends John Bell and John Gaden are heading to Penrith to reprise their roles in this unmissable production of Cyril Gély's high-stakes WWII thriller, Diplomacy, showing on 2 & 3 August.
The story begins in Paris, 25 August 1944; a suite in the Hôtel Meurice, the headquarters of the Military Governor. The Swedish diplomat Raoul Nordling and the German General, Dietrich von Choltitz meet in a life and death situation for the city of Paris when just before dawn, Dietrich von Choltitz is ordered to destroy the French capital, following Hitler's command. The many twists and turns of their negotiations play out in this highly entertaining thriller that sold out theatres across Sydney in its 2018 Australian premiere season.
Diplomacy examines the madness of men and the idea of the destruction of Paris, for Swedish diplomat Raoul has one night to persuade the German General to leave the landmark city standing. Audiences are drawn into the physical place and time with a setting that is immersive and scaled to include a gigantic map of Paris that highlights all major railway stations, and the architectural and cultural landmarks of the city, from the Notre Dame to The Louvre to the Eiffel Tower.
Audiences won't be disappointed by Bell and Gaden in this neat, tight and intelligent story that condenses all the tension, gravity and history of one high-stakes moment into a riveting 80-minute play. Book now to secure your seats and see a piece of history imagined into one stellar performance by two stage legends.
"The power of DIPLOMACY is a reminder of the fragility of a culture that was so nearly forever lost."
Sydney Morning Herald
CAST & CREATIVES
Cyril Gély / Writer
Julie Rose / Adaptor & Translator
John Bell & John Gaden / Performers
---
DIPLOMACY
By Cyril Gély
An Ensem
Dates & Times:
Friday 2 August 7:30 pm
Saturday 3 August 2:00pm & 7.30pm
Venue:
Joan Sutherland Performing Arts Centre, 597 High Street Penrith
Tickets:
Standard $60 | Concession $55 | Under 30s $30 |Seniors Matinee $30
For more information please visit: https://www.thejoan.com.au/events/diplomacy/
This article archived 8 Sep 2019
Recent News
What's New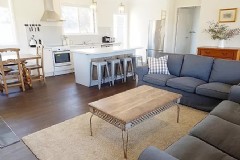 Summer sale at Kilbeggan Cottage!
Kilbeggan Cottage
Enjoy 20% off if you stay between Friday 8th January and Thursday 11th February.
Valentine Day Cadillac tour + Rose $150
Blue Mountains Limousines & Vintage Cadillacs
1929 "The Gatsby" era Limousine Experience - 30 mins Plus a Rose. "Jump in the back seat of my Cadillac !!"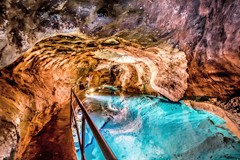 5 Caves Open with Small Tour Groups
Jenolan Caves
Booking Essential. Bring a facemask and enjoy exclusive small tour groups.
School Holidays Are Here!
Federation Gardens and Possums Hideaway
Family friendly, fully self contained cottages on offer
Enjoy a cottage in the Blue Mountains
Matildas Of Leura
Enjoy a comfortable stay in this delightful self-contained 3 bed cottage only minutes from Leura Mall
See also: