Blue Mountains News
Creative Funding to Support 'Shattered'
Source: Stuart Ayres MP, Member for Penrith
Posted: 11 Jul 2020
Stuart Ayres MP, Member for Penrith announced this week, the 'Shattered' – Little Big Woman Smashing Expectations project by Penrith local Dr Debra Keenahan will receive $36,210 in funding through Round 2 of the NSW Government's Arts and Cultural Funding Program.
This project is one of 74 recipients sharing in over $2.7 million as part of the second round of Create NSW's Arts and Cultural Funding Program across Project, Annual Organisation and Creative Koori categories, on behalf of the NSW Government.
'Shattered' is a video installation representing the lived experience of a woman with dwarfism. Presenting her physicality and resilience to retain dignity whilst navigating a world of provocations, this work uses metaphor and monologue with soundscape, to capture the exertion and psychological strategies for this woman to survive and thrive.
"I'm delighted to see 'Shattered' supported by the NSW Government, which I know is one of many projects reflecting the rich diversity of the State and contributing to the development of a vibrant and accessible arts and cultural sector,' said Stuart Ayres.
Dr Keenahan said "The arts are an important part of any society because they provide a constructive avenue by which we can engage with a diversity of subjects and people.
"I am very thankful to Create NSW for supporting 'Shattered' which aims to encourage a deeper understanding and appreciation of physical difference in a manner that I hope the viewing public will find innovative, enjoyable and thought provoking."
Stuart Ayres added, "This funding is critical now more than ever during these challenging times, as we work to support and develop our local arts and cultural professionals and rebuild the sector. I look forward to seeing Dr Keenahans's project come to life."
The Arts and Cultural Funding Program provides funding opportunities for small to medium arts and cultural organisations, professional artists and arts and cultural workers across a wide range of art forms and disciplines, through two open rounds for the Project, Annual Organisation and Creative Koori Projects categories.
A full list of Round Two recipients is available at Create NSW.
For further information about arts and cultural funding, including the NSW Government's $50 million Rescue and Restart package and additional $6.34 million support for arts and cultural organisations impacted by COVID-19, visit Create NSW.
Recent News
What's New
Trumans August Newsletter now available
Trumans Chartered Accountants
Has your Super got you covered for insurance? With COVID-19, maybe not ... read on
All occasion Beauty at your door
Glamour & Elegance Mobile Beauty
Pamper Events-Hens/bridal-Corporate-Kids Parties-Couples-Weddings-Ladies Pamper-Mothers Groups-Vouchers-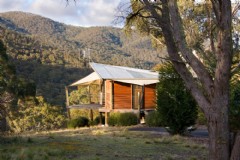 Indulge and relax in our Wilderness Spa
Eagle View Escape
Nestled amongst the trees, enjoy nature and the tranqility whilst soaking in your Spa bath.
Save $$$s off midweek multi-night stays
Valley of the Waters
Mon-Thurs Cliff View room $249 per double per night, or The Loft suite $269 including cooked or continental breakfasts
Romantic Escape Blue Mountains
Federation Gardens and Possums Hideaway
Three night midweek stay $600 in one of our Possums Cabins for Couples
See also: