Blue Mountains News
Council Welcomes New Members to Mayoral Reference Group and Establishment of NSW Upper House Committee to Examine Warragamba Dam Proposal
Source: Blue Mountains City Council
Archived 26 Aug 2019
- Posted: 28 Jun 2019
Blue Mountains City Council has endorsed three new community representatives for its Quality of Life Mayoral Reference Group.
Previously known as the Western Sydney Airport Mayoral Reference Group, the terms of reference for the group have been expanded (and the group renamed) to allow it to consider environmental and liveability impacts from the proposed raising of the Warragamba Dam wall.
Two new permanent community representatives have been appointed, as well as one alternate community member. They are:
Donald Carter
Nyree Fisher, and
Mary Court (alternate).
Mayor, Cr Mark Greenhill, said: "We warmly welcome these individuals to this important reference group that will ensure that community views about the Western Sydney Airport, and the raising of the Warragamba Dam wall, are heard by Council.
"We also welcome the announcement last week that a NSW Upper House committee will be established to examine the proposal to raise Warragamba Dam wall.
"The committee will examine the many question marks that surround development interests on the western Sydney floodplain and the serious environmental destruction the proposed dam wall increase would cause to the Greater Blue Mountains World Heritage Area."
Blue Mountains City Council formally opposes the NSW Government's proposal to raise Warragamba Dam allowing parts of the World Heritage Listed Blue Mountains National Park to be flooded.
Hundreds marched in Katoomba on 9 June, 2019, to protest the raising of the dam wall.
Council's Quality of Life Mayoral Reference Group, including the new members, will meet next month.
Information about the reference group and outcomes will be reported to the Council and made available on Council's website.
This article archived 26 Aug 2019
Recent News
What's New
Katoomba Ghost Bus Tour
Blue Mountains Mystery Tours
Join Paranormal Pete on the Ghost Bus to investigate the reports of Ghosts & Hauntings in Blue Mountains. 0418 416 403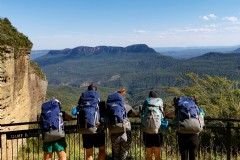 We are open!
Freeland Hiking Co.
Come and explore the mountains with us on a day-tour in the Blue Mountains.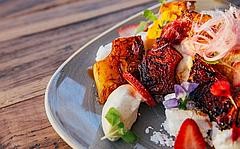 Lindsay's Cafe: Beautiful & Relaxing
Lindsay's Cafe
Join us for Breakfast or Lunch. Open from 9am weekends. 10am weekdays @ the Norman Lindsay Gallery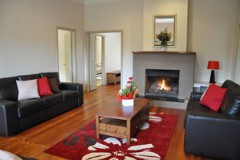 Autumn Getaway
Sophia's of Leura
Come and see the beautiful colours in Leura this Autumn. Book now for your escape.
Spa, slow combustion fire place, BBQ
Blue Gum House
$480 special this weekend for 2 adults, linen included. + $30 per additional person, per night !
See also: