Blue Mountains News
Council to Increase Inclusive Playgrounds
Source: Blue Mountains City Council
Archived 6 Jul 2019
- Posted: 7 May 2019
Blue Mountains City Council has been successful in receiving a grant of $50,000 to make Summerhayes Park more inclusive under the NSW Government 'Everyone Can Play' program.

The NSW Government 'Everyone Can Play' program supports councils to create new and upgrade existing play spaces across NSW to ensure people of all ages, abilities and cultural backgrounds can play.
Mayor, Cr Mark Greenhill said, "Council is matching the NSW Government grant with $50,000 to create a playground at Summerhayes Park that will be more diverse and more inclusive than it currently is."
The program of works include:
enclosing the playground with a perimeter fence;
locating the fence so that it also encloses some adjacent bushland to create a shaded nature play area and quiet corners;
amending the current paths into the play area to become wider, and adding to them to ensure access to the swings and the nature play area;
replacing the standard swing seats with boat seats to enable use by children with limited back support;
replacing a portion of the organic softfall with a rubberised surface so that children in wheelchairs can be wheeled to the boat swings; and
providing seats with backs and arm rests for carers who need them.
The focus of the grant funded work is about inclusivity by making the existing playground more accessible and useable to people who are otherwise excluded. It will not deliver additional play equipment, but will make the park more accessible.
"The planned changes to Summerhayes Park playground reflect what carers have identified as their greatest need, particularly carers of children with special needs," the Mayor said. "Daily play and social connection is very important to children's development, especially those who can be isolated by their circumstances. Inclusivity is vital to the families and building community resilience."
The project scope is in line with the Governments 'Everyone Can Play' guidelines and Council's own Play Guidelines.
This project is one of many that are planned for the City in coming years. Council will be installing or improving inclusive playground equipment in a number of parks and recreation facilities, with funding assistance from the Western Sydney City Deal Liveability Fund:
- Katoomba Aquatic Centre - inclusive program pool with play features
- Glenbrook District Park – inclusive playground for older children
- Buttenshaw District Park, Springwood – adventure play area with accessible paths
- Blackheath Soldiers Memorial District Park - accessible paths
- Wentworth Falls Lake District park - accessible viewing platform
Council will also be working with the Member for Macquarie, Susan Templeman on a proposed all-abilities playground, announced in April, to achieve greater inclusivity in Blue Mountains' parks.
This article archived 6 Jul 2019
Recent News
What's New
Katoomba Ghost Bus Tour
Blue Mountains Mystery Tours
Join Paranormal Pete on the Ghost Bus to investigate the reports of Ghosts & Hauntings in Blue Mountains. 0418 416 403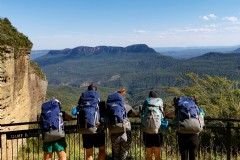 We are open!
Freeland Hiking Co.
Come and explore the mountains with us on a day-tour in the Blue Mountains.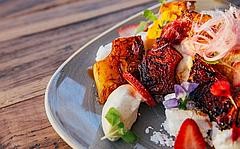 Lindsay's Cafe: Beautiful & Relaxing
Lindsay's Cafe
Join us for Breakfast or Lunch. Open from 9am weekends. 10am weekdays @ the Norman Lindsay Gallery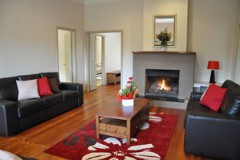 Autumn Getaway
Sophia's of Leura
Come and see the beautiful colours in Leura this Autumn. Book now for your escape.
Spa, slow combustion fire place, BBQ
Blue Gum House
$480 special this weekend for 2 adults, linen included. + $30 per additional person, per night !
See also: