Blue Mountains News
Council Supports 2018 National Road Safety Week
Source: Blue Mountains City Council
Archived 27 Jun 2018
- Posted: 30 Apr 2018
Blue Mountains City Council is proud to continue to support National Road Safety Week and is asking the community to share responsibility on the road, slow down and Drive So Others Survive (#DriveSOS).
In 2017, 1227 people were killed on Australian roads. Another 35,000 were seriously injured.
Mayor, Cr Mark Greenhill said, "Speeding is one of the leading causes of road crashes and is a major contributor to road deaths and serious injuries. We all have a shared responsibility to improve road safety.
National Road Safety Week reminds us to actively Drive So Others Survive to protect all members of our community, our loved ones, our friends and neighbours as well as vulnerable road users such as pedestrians, cyclists and motorcyclists."
National Road Safety Week began five years ago as an initiative of SARAH (Safer Australian Roads and Highways) by President, Peter Frazer, who tragically lost his daughter in a road crash in 2012.
"National Road Safety Week gives every Australian the opportunity to show they are road safety advocates," explains Mr Frazer.
"Every year this initiative gets bigger and more people take active steps to look after everyone on the road ahead: however, with the extremely high level of death and serious injuries continuing, it's obvious we need to do more and care more both on a policy and standard level and on a personal level every time we get behind the wheel".
Residents can show they are road safety advocates by displaying a yellow ribbon on their vehicle and/or wearing a yellow lapel ribbon during the week.
The Mayor said, "Driving is a serious responsibility. We are asking the community to remove distractions, follow the road rules, slow down and slow down and move over for anyone who is working in and around the road such as emergency services, road workers and roadside assist".
Yellow ribbons and other Yellow Ribbon National Road Safety Week items are available by donation at Council's customer service counter in Katoomba and Springwood, and online at Commit to Drive So Others Survive by taking the pledge on the same website.
Safer Australian Roads and Highways (SARAH) Inc. is a not-for-profit association. Their mission is to promote initiatives that bring about improved road safety, as well as support those affected by road tragedy.
---
National Road Safety Week
Date:
30 April - 6 May 2018
This article archived 27 Jun 2018
Recent News
What's New
Santa Delivered Goodies 4 Kids & Adults
Blue Mountains Limousines & Vintage Cadillacs
Hampers crammed with Blue Mountains-made delicacies to children or adults at any address in the local region.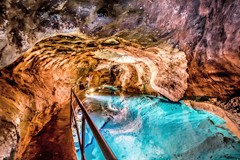 Jenolan Caves have reopened some caves
Jenolan Caves
Exclusive weekend accommodation or Chisolm's dining cave experiences available now.
The ATO's cyber security checklist +++
Trumans Chartered Accountants
Trumans November Newsletter now available. What does the "full expensing" write-off deduction mean for business?
La Casetta
La Casetta
A new luxury cottage just listed for your summer stay in Leura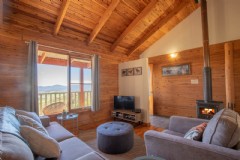 The perfect place to relax this summer
Melaleuca Mountain Retreat
Views that will leave you breathless, a place to relax. Melaleuca Mountain Retreat offers the perfect getaway !!
See also: