Blue Mountains News
Council Maintains Our Waterways with Monitoring and Protection Measures
Source: Blue Mountains City Council
Archived 2 Oct 2019
- Posted: 5 Aug 2019
Blue Mountains City Council monitors local waterways annually for a snapshot of ecological health and recreational water quality and this information for 2019 is now available on Council's website.
Based on testing that uses water bugs as indicators of waterway health, the Waterways Health Snapshot 2019 shows that 59% of waterways are in good to excellent health.
Mayor Mark Greenhill said: "The protection of our precious Blue Mountains waterways is vital in the continuing stewardship of our World Heritage Area.
"By implementing strong policy, to educating young people and completing on-ground waterway protection works, we are determined to preserve the health of our water systems for future generations."
One of Council's key community and youth engagement programs is Connecting Kids to Creeks, which is inspiring the next generation to be the future guardians of our water.
Over 600 students, aged 3-17 years from local schools are involved in the program each year, learning about our waterways, experiencing hands-on water science and taking practical action.
Council is also currently supporting over 500 conservation volunteers at 130 sites, with advice, tools and training.
A key threat to local waterways is urban runoff, causing pollution, erosion, sedimentation and loss of aquatic habitats. To improve the health of waterways impacted by urban runoff, Council continues to build and maintain stormwater treatment systems including litter traps and pollution-filtering raingardens.
"Our community can help by making homes and businesses more water sensitive," Cr Greenhill said.
"Rainwater tanks and raingardens can reduce damaging runoff and turn a problem into a valuable resource."
Rainwater tanks save up to 240,000L of drinking water a year, reduce peak stormwater flows and can save households hundreds of dollars annually.
To find out about our schools program.
To find out more about waterways.
View the 2019 Blue Mountains Waterways Health Snapshot.
This article archived 2 Oct 2019
Recent News
What's New
Have you insured against cyber crime?
Trumans Chartered Accountants
Think your business too small or data & information isn't important enough to be targeted by hackers? Think again!
Yulefest Stretch Limousine Transfers
Blue Mountains Limousines & Vintage Cadillacs
Enjoy our Winter Magic Yulefest in the Blue Mountains. Let us drive you in our Luxury Stretch Limousine. 0400500542
Counselling - Sandplay & Art Therapies
Karen Curran - The Heart of Us
When words are not enough. All ages. Gentle processes to change the effects of anxiety, worry, trauma, grief, stress.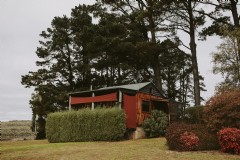 Last minute weekend
Seclusions
Due to a cancellation we have a rare 2 or 3 night weekend stay available tonight, tomorrow and Sunday. Call 6355 6300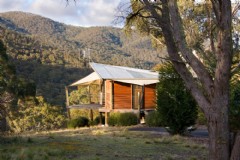 Indulge and relax in our Wilderness Spa
Eagle View Escape
See also: