Blue Mountains News
Council continues to support ratepayers during COVID-19
By Blue Mountains City Council
Archived 1 Dec 2020
- Posted: 4 Oct 2020
Council has committed to providing further support for ratepayers financially impacted by COVID-19, by adopting a new Rates and Charges Recovery and Hardship Relief Policy.
Council has been providing support to ratepayers during the COVID-19 pandemic, by offering payment arrangements according to individual needs and not charging interest on overdue accounts.
This new policy offers additional support by making it easier for ratepayers to apply for hardship relief.
"It is Council's responsibility to collect rates in a timely and efficient manner, in order to pay for services and operations, and to ensure effective cash flow," Acting Chief Executive Officer Will Langevad said.
"At the same time, we need to balance this with providing assistance to those feeling genuine financial pain during unprecedented crises.
"The COVID-19 pandemic is certainly one of these times and accordingly, we have simplified the process of applying for hardship assistance for those who need it, and updated our policy to include a crisis of this sort."
The hardship application process has been simplified to one form. It allows for payment arrangements of varying lengths, according to individual circumstances.
In addition, 'pandemic' has been added as an example of exceptional circumstances, making it more relevant to current conditions.
Mayor Mark Greenhill said: "Council has implemented compassionate measures in 2020 to assist those who may be struggling to pay their rates, following an increase in land valuations determined by the NSW Valuer General's office.
"Council is legally required by the State Government to use the new land values they have supplied and Council does not receive any extra income from the increase."
The new Rates and Charges Recovery and Hardship Relief Policy combines and updates the current Rates and Annual Charges Hardship Relief Policy 2015 and the Debt Recovery and Writing Off Policy 2011. Therefore, these latter two policies will be retired.
This article archived 1 Dec 2020
Recent News
What's New
Wedding Cars - 1929 Cadillac LaSalle's.
Blue Mountains Limousines & Vintage Cadillacs
Let our Limousines make your day EXTRA SPECIAL. The WOW factor !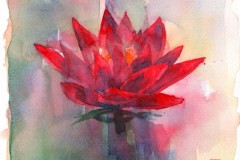 WATERCOLOUR WORKSHOPS with David Wardman
Watercolour Workshop with Artist David Wardman
next workshop 5th Dec 021, workshops are held in my studio 1st Sunday of each month, suitable for beginners onwards
Trumans November Newsletter out now!
Trumans Chartered Accountants
New laws to improve the way super is divided in divorce .... and more
La Casetta Luxury Cottage
La Casetta
Enjoy a quiet and peaceful stay in the beautiful Blue Mountains at La Casetta
Edith School House Unique Accommodation
Edith School House
The perfect getaway with crisp clean air & beautiful surrounds near to Jenolan Caves Oberon Mayfield Waldara & lots more
See also: