Blue Mountains News
Council and Police Call for Increased Public Safety Awareness on Newnes Plateau
Source: Lithgow City Council
Archived 18 Dec 2018
- Posted: 20 Oct 2018
With Spring weather arriving, and Summer just around the corner, Lithgow City Council and Lithgow Police are advising the public to exercise caution and obey the law in Newnes Forest.
"The Newnes State Forest is a popular recreation destination for Lithgow locals and visitors from Sydney and elsewhere," said Lithgow City Council Mayor Ray Thompson. "With increasing numbers of people using the forest for a range of activities, it is really important that people behave in safe ways that respect fellow visitors."
"Police are finding an increasing number of unregistered vehicles and unlicensed drivers using Newnes Plateau," said Chief Inspector Chris Sammut. "This is not only dangerous for the drivers and passengers in those vehicles and other law abiding visitors, but illegal too."
"My officers will be making regular patrols of the Newnes Forrest in the warmer months to ensure public safety and significant penalties will be applied for road safety infringements.
This article archived 18 Dec 2018
Recent News
What's New
Have you insured against cyber crime?
Trumans Chartered Accountants
Think your business too small or data & information isn't important enough to be targeted by hackers? Think again!
Yulefest Stretch Limousine Transfers
Blue Mountains Limousines & Vintage Cadillacs
Enjoy our Winter Magic Yulefest in the Blue Mountains. Let us drive you in our Luxury Stretch Limousine. 0400500542
Counselling - Sandplay & Art Therapies
Karen Curran - The Heart of Us
When words are not enough. All ages. Gentle processes to change the effects of anxiety, worry, trauma, grief, stress.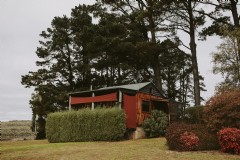 Last minute weekend
Seclusions
Due to a cancellation we have a rare 2 or 3 night weekend stay available tonight, tomorrow and Sunday. Call 6355 6300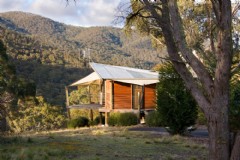 Indulge and relax in our Wilderness Spa
Eagle View Escape
See also: