Blue Mountains News
Compost Hub is Ready for Champions and Contributors!
Source: BMCC
Archived 7 Nov 2018
- Posted: 12 Sep 2018
It's not quite online dating but Council is hoping to match food scraps with compost bins across the Blue Mountains, with the launch of the Compost Hub program.
The Compost Hub links households that are not composting with households that do, via an interactive online platform. It follows a successful trial last year when nine hubs were formed with 28 contributing households. Over the nine week trial over 1,000kgs of food scraps were diverted from landfill.
Mayor, Cr Mark Greenhill said: "The launch of the Compost Hub, with support from the local community, could result in significant volumes of food waste being diverted from our local landfill."
Results from Council's 2016 Waste Audit found that over 26% of waste collected from household garbage bins was food waste which could have been avoided or composted.
Household food waste, combined with food waste from businesses, means that hundreds of tonnes of food waste are going into landfill each week. The environmental impacts, including carbon emissions generated by food scraps, are expensive to manage.
By joining Compost Hub the food scraps can be used the way nature intended – by returning valuable nutrients to the soil.
Andrew Strong, a Compost Hub trial participant from Springwood, found the community building aspect of the trial particularly rewarding.
"The compost hub program generated a small sense of community, Simone lives opposite me and one house up, but before the composting initiative I did not even know her name," he said. "If the power of a community can be harnessed and directed towards this [composting] goal, a real change can be made."
After registering, participants can pin their location on a map as a Compost Champion or a Compost Contributor which then enables them to find each other. Champions receive food scraps from their local Contributors in the neighbourhood. Contributors simply drop off their food scraps to a Compost Champion nearby.
Once a Compost Hub is set up, Council will provide compost bins to Compost Champions and kitchen caddies to the Compost Contributors.
Cr Greenhill said: "The Compost Hub provides an innovative way for those residents who are keen to compost but find it difficult to manage their own compost bin, to get involved and reduce food waste to landfill."
Participants will also have the option to record how much food waste they are collecting to help calculate how their actions are positively impacting the amount of waste to landfill.
For more information visit the website or phone Council on 4780 5000.
See Blue Mountains leads the way on reducing waste to landfill
This article archived 7 Nov 2018
Recent News
What's New
Santa Delivered Goodies 4 Kids & Adults
Blue Mountains Limousines & Vintage Cadillacs
Hampers crammed with Blue Mountains-made delicacies to children or adults at any address in the local region.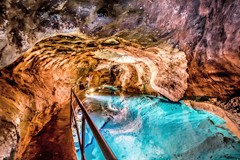 Jenolan Caves have reopened some caves
Jenolan Caves
Exclusive weekend accommodation or Chisolm's dining cave experiences available now.
The ATO's cyber security checklist +++
Trumans Chartered Accountants
Trumans November Newsletter now available. What does the "full expensing" write-off deduction mean for business?
La Casetta
La Casetta
A new luxury cottage just listed for your summer stay in Leura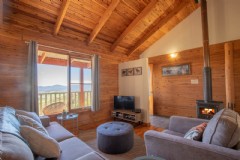 The perfect place to relax this summer
Melaleuca Mountain Retreat
Views that will leave you breathless, a place to relax. Melaleuca Mountain Retreat offers the perfect getaway !!
See also: