Blue Mountains News
Community Invited to Have Their Say on Future Directions for Lake Wallace Recreation Area
Source: Lithgow City Council
Archived 28 Nov 2018
- Posted: 1 Oct 2018
Lithgow Council is inviting the community's input to help shape a plan of management for the Lake Wallace Recreation Area to ensure the facility is appropriately managed and developed in the future.
Lake Wallace Recreation Area covers approximately 44 hectares on the western and north-western shores of Lake Wallace. It is managed by Council under a lease from Energy Australia. It is a popular venue for dog-walking, picnicking, exercise, fishing, sailing, kayaking and bird-watching. The site has a baseball diamond, an off-leash dog park, Wallerawang Sailing Club and the Lake Wallace Community Boating Centre. In recent years the Recreation Area has become increasingly used by campers as well as the caravan and RV community which, while positive, has placed additional demands on the facility.
Council has engaged open space, recreation and environmental planners Gondwana Consulting to assist in the preparation of a plan of management for the Lake Wallace Recreation Area. The plan of management will guide the use, development and management of this valuable and increasingly popular area into the future.
Users of Lake Wallace recreation area; neighbours; the local community and other interested people or groups are being invited to contribute their opinions, issues or suggestions to help Council chart the Park's future. Information on the process and survey may be found on the Have Your Say website. Site User and Community Information and Feedback sessions will also be held at the site on:
Thursday 4th October – 12noon to 6pm; and
Saturday 13th October – 10am to 4pm.
"Community involvement is central to the plan of management's preparation", said Ray Thompson, Lithgow City Council Mayor. "It will ensure the plan considers and responds to community thoughts and ideas for the lake's recreation area and its future management. I strongly encourage the community to have their say and contribute to the long term sustainability of this valuable facility" concluded the Mayor.
Once prepared, the draft version of the plan of management will be exhibited for public comment.
This article archived 28 Nov 2018
Recent News
What's New
Santa Delivered Goodies 4 Kids & Adults
Blue Mountains Limousines & Vintage Cadillacs
Hampers crammed with Blue Mountains-made delicacies to children or adults at any address in the local region.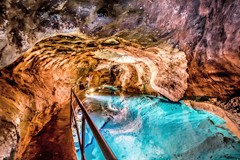 Jenolan Caves have reopened some caves
Jenolan Caves
Exclusive weekend accommodation or Chisolm's dining cave experiences available now.
The ATO's cyber security checklist +++
Trumans Chartered Accountants
Trumans November Newsletter now available. What does the "full expensing" write-off deduction mean for business?
La Casetta
La Casetta
A new luxury cottage just listed for your summer stay in Leura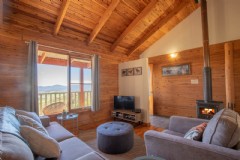 The perfect place to relax this summer
Melaleuca Mountain Retreat
Views that will leave you breathless, a place to relax. Melaleuca Mountain Retreat offers the perfect getaway !!
See also: