Blue Mountains News
Community input sought on Sustainable Blue Mountains – Economic Development and Tourism Strategy
By Blue Mountains City Council
Archived 9 Jan 2021
- Posted: 10 Nov 2020
Blue Mountains City Council is developing an Economic Development and Tourism Strategy to ensure an economically sustainable City and lead the region into a future of sustainable prosperity, given recent challenges.
Being a City within a World Heritage Area it is imperative that we support achievement of an environmentally friendly economy that benefits local residents.
Council wishes to ensure that this Strategy is well informed by the voices of the community and is inviting members of the Blue Mountains community to contribute their thoughts and ideas on this process by completing an online survey.
The survey is targeted at any resident who is actively involved in the Blue Mountains economy, either as a business owner or consumer.
Mayor Mark Greenhill said: "Developing the long-term economic resilience and sustainability of the Blue Mountains is one of Council's key priorities.
"A well informed Economic Development and Tourism Strategy will drive strategies for achieving economic prosperity whilst also balancing the need to minimise adverse impacts on our World Heritage environment. Success will rely on a multitude of factors such as our ability to capitalise on new and emerging industries, to seize tourism, training and education opportunities, while also balancing our environmental and social priorities.
"For this reason, I strongly encourage all members of our Blue Mountains community to contribute to our region's success by participating in this survey."
The strategy will outline Council's ten-year sustainable economic development and tourism goals and be accompanied by a four-year action plan detailing how to effectively implement these goals.
The Strategy has also sought broad input from the State government, Health, Education & Training, Youth and Creative sectors.
Complete the Economic Development Survey

The survey will close at 9am on Friday 20 November, 2020.
The final Economic Development and Tourism Strategy is scheduled to be published in March 2021.
This article archived 9 Jan 2021
Recent News
What's New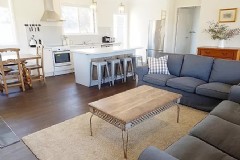 Summer sale at Kilbeggan Cottage!
Kilbeggan Cottage
Enjoy 20% off if you stay between Friday 8th January and Thursday 11th February.
Valentine Day Cadillac tour + Rose $150
Blue Mountains Limousines & Vintage Cadillacs
1929 "The Gatsby" era Limousine Experience - 30 mins Plus a Rose. "Jump in the back seat of my Cadillac !!"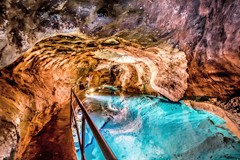 5 Caves Open with Small Tour Groups
Jenolan Caves
Booking Essential. Bring a facemask and enjoy exclusive small tour groups.
School Holidays Are Here!
Federation Gardens and Possums Hideaway
Family friendly, fully self contained cottages on offer
Enjoy a cottage in the Blue Mountains
Matildas Of Leura
Enjoy a comfortable stay in this delightful self-contained 3 bed cottage only minutes from Leura Mall
See also: