Blue Mountains News
Come and Celebrate Lah-Lah's 10th Birthday at The Joan!
Source: Joan Sutherland Performing Arts Centre
Archived 14 Nov 2018
- Posted: 17 Sep 2018
Sing and Dance for Lah-Lah's 10th Birthday at the Joan! Gather up your little ones, pull out your best stripy gear and get ready to celebrate at the biggest party around! Pre-school musical favourites Lah-Lah's Big Live Band are turning 10 and are celebrating at The Joan on Friday 12 October as part of their national tour.

Come and party with stars of ABC KIDS! Little ones will be singing and dancing to popular Lah-Lah hits including Brush Your Teeth, Shake It Like This, Cinderella Samba, Band On the Bus and their ARIA nominated single Having Fun - an hour of singing and dancing fun, full of joy and laughter.
With their infectious songs and success travelling far and wide, Lah-Lah are growing their fanbase across the globe through the broadcast launch of Lah-Lah's Adventures music video clips on US cable TV Channel Universal Kids, as well as Lah-Lah's Adventures TV Series, which screens in Australia on ABC KIDS and CBeebies, and across the UK on Virgin Media.
There will be an opportunity for the audience to meet the band and cast after the show – musicians will come down into the audience where children can touch and play the musical instruments in an immersive and one-of-a-kind experience for your little ones.
Lah-Lah's Big Live Band is one of Australia's best-loved bands for the under seven crowd, so make sure you come along and join them for what will be their grooviest party yet!
---
Lah-Lah's 10th Birthday at The Joan!
Date:
Friday 12 October 2018
Time:
11:00am
Venue:
The Joan Sutherland Performing Arts Centre, 597 High Street Penrith
Tickets:
Adults $25 | Children $20 | Family $76
Suitable for ages 2 – 7 years
This article archived 14 Nov 2018
Recent News
What's New
Santa Delivered Goodies 4 Kids & Adults
Blue Mountains Limousines & Vintage Cadillacs
Hampers crammed with Blue Mountains-made delicacies to children or adults at any address in the local region.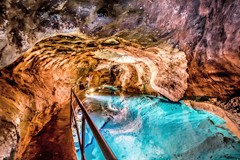 Jenolan Caves have reopened some caves
Jenolan Caves
Exclusive weekend accommodation or Chisolm's dining cave experiences available now.
The ATO's cyber security checklist +++
Trumans Chartered Accountants
Trumans November Newsletter now available. What does the "full expensing" write-off deduction mean for business?
La Casetta
La Casetta
A new luxury cottage just listed for your summer stay in Leura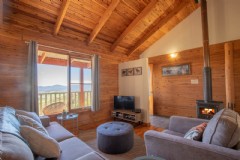 The perfect place to relax this summer
Melaleuca Mountain Retreat
Views that will leave you breathless, a place to relax. Melaleuca Mountain Retreat offers the perfect getaway !!
See also: