Blue Mountains News
Can You Go Plastic Free This July?
Source: Earth Carers
Archived 15 Aug 2018
- Posted: 25 Jun 2018
Plastic Free July - by making some simple changes, we can make a difference.
Australians produce vast amounts of landfill every year by purchasing products packaged in plastic when there are alternatives available that are kinder to the earth. Almost every piece of plastic ever produced is still around, and can take hundreds of years to degrade.
Plastic Free July is an initiative that was started in 2011 by Earth Carers as a way to promote reducing our use of single use plastic. It challenges participants to avoid using single use plastics wherever possible, and encourages users to change their habits.
Some easy ways to eliminate plastic include:
Drink out of glass.
Use a steel water bottle or a reusable plastic bottle and stop buying bottled water.
Keep a metal or wooden cutlery set handy in your bag or car.
Use paper towel and put your lunch in a brown paper bag rather than plastic packaging.
Use only real or biodegradable plates.
Buy grocery items that are packaged in glass instead of plastic.
Keep your glass jars and reuse them rather than buying plastic containers.
Bring cloth bags to the supermarket and say no to single use plastic bags.
Compost your green waste so you use fewer garbage bags.
With a little effort we can make a big difference.
Three simple steps include ban the bag, nude food and eliminate single use plastic. Simply bringing your own reusable bags with you when you are shopping is the easiest way to go plastic free this July. Small cloth bags are readily available and can be slipped into your handbag so you are never caught short. Plan ahead and make sure your reusable bags are with you when you go to the supermarket.
The nude food challenge is another great way to get you thinking about the plastic in your life. Say no to packaged food - fruit comes pre-packaged and there is no plastic required. Pack your sandwich in a reusable container to protect it from being squashed. Recycle your glass jars for storing food and bake your own delicacies rather than buying pre-packaged snacks.
Removing the daily intrusion of single use plastic can be the most challenging pledge during Plastic Free July, but it's not impossible with a little pre-planning. Plastic straws and cutlery are handed out everywhere, but are they really necessary? Bring your reusable cup for your morning coffee hit, pack a light cutlery set to take to lunch with you and buy food that is packaged in a recyclable material.
You can sign up for Plastic Free July's #choosetorefuse challenge and they'll email you tips and recipes throughout the month of July.
This article archived 15 Aug 2018
Recent News
What's New
Does your Super cover insurance?
Trumans Chartered Accountants
Has your Super got you covered for insurance? With COVID-19, maybe not ... read on
All occasion Beauty at your door
Glamour & Elegance Mobile Beauty
Pamper Events-Hens/bridal-Corporate-Kids Parties-Couples-Weddings-Ladies Pamper-Mothers Groups-Vouchers-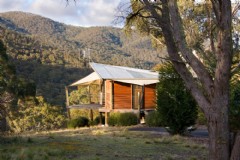 Indulge and relax in our Wilderness Spa
Eagle View Escape
Nestled amongst the trees, enjoy nature and the tranqility whilst soaking in your Spa bath.
Save $$$s off midweek multi-night stays
Valley of the Waters
Mon-Thurs Cliff View room $249 per double per night, or The Loft suite $269 including cooked or continental breakfasts
Romantic Escape Blue Mountains
Federation Gardens and Possums Hideaway
Three night midweek stay $600 in one of our Possums Cabins for Couples
See also: