Blue Mountains News
Calling for New Members for Blue Mountains Youth Council
Source: Blue Mountains City Council
Posted: 27 Jan 2020
Applications are now open for the Blue Mountains Youth Council.
If you are in high school and have a passion for our community, recreation and the environment, then apply to join today!
Mayor, Cr Mark Greenhill, said: "Blue Mountains City Council listens to the opinions and aspirations of young people in our community.
"The Blue Mountains Youth Council offers an excellent opportunity for our young people to have their say and get a 'hands on' experience of democracy, as well as the chance to advise Council on youth matters."
Throughout 2020, the Youth Council will have the opportunity to work with Council professionals on projects related to youth spaces in the mountains; as well as develop projects and initiatives that link to our community, the environment and recreation.
"This means there will be plenty of opportunities to get outdoors, get active, and mix with community; as well as work with a range of Council teams," Mayor Greenhill said.
The Blue Mountains Youth Council is a committee of 20 members who meet monthly. Youth Councillors are advocates and leaders; they raise issues, participate in consultations and develop projects that benefit the local environment and community. Successful applicants remain members for two years after which they can reapply, if they wish.
Applicants don't need any experience.
So, if you live in the Blue Mountains and want to make a difference, join the Blue Mountains Youth Council.
Nominations are open until Saturday 15 February 2020.
To find out more and apply, go to the website or contact Council's Youth Services Development Officer Kristy Lenon via
, or phone 4780 5680 or 0431 501 545.
Recent News
What's New
Katoomba Ghost Bus Tour
Blue Mountains Mystery Tours
Join Paranormal Pete on the Ghost Bus to investigate the reports of Ghosts & Hauntings in Blue Mountains. 0418 416 403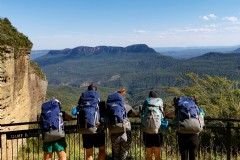 We are open!
Freeland Hiking Co.
Come and explore the mountains with us on a day-tour in the Blue Mountains.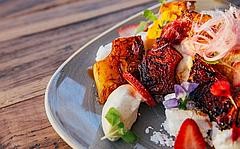 Lindsay's Cafe: Beautiful & Relaxing
Lindsay's Cafe
Join us for Breakfast or Lunch. Open from 9am weekends. 10am weekdays @ the Norman Lindsay Gallery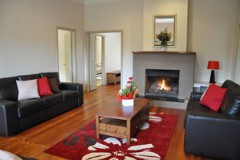 Autumn Getaway
Sophia's of Leura
Come and see the beautiful colours in Leura this Autumn. Book now for your escape.
Spa, slow combustion fire place, BBQ
Blue Gum House
$480 special this weekend for 2 adults, linen included. + $30 per additional person, per night !
See also: