Blue Mountains News
Caitlin Harnett & The Pony Boys 'Pleasure Riding' Tour 2022 + Special Guest River Dreams
By Fusion Boutique
Posted: 15 May 2022
Fusion Boutique Presents 2021 & 2022 International songwriting finalist CAITLIN HARNETT & THE PONY BOYS 'Pleasure Riding' Tour 2022 + Special Guest RIVER DREAMS Live in Concert at the Baroque Room, Carrington Hotel, Katoomba, Blue Mountains, SAT 28th May 2022
Alt-country outfit Caitlin Harnett and The Pony Boys have had a big year after the release of their debut album "Late Night Essentials". The record was named Album of the Week on FBi Radio and 2SER, they played a sold-out launch tour and were named Best Live Act in NSW at the National Live Music Awards.
Now they're back for more. Caitlin Harnett and The Pony Boys will be hitting the road again in 2022 playing 19 dates including Festival appearances and a run of shows up and down the East Coast. The tour will see them road-testing new songs for their upcoming album and playing crowd favourites from "Late Night Essentials".
Get ready to dance, laugh, cry, hear the unfiltered Caitlin stories first-hand and experience the joy in the room at one of their gigs. Giddy Up!
"Her voice is like Mazzy Star's Hope Sandoval was jerked out of a long sleep." - The Guardian
"Lush, Americana-style folk tunes, jangling guitar and a whole lot of honesty." - Sydney Morning Herald
"It's quintessential Caitlin Harnett, vocals that soar with heart and hold the same sense of intimacy as the greats, all set against a backdrop of modern Americana."- NME
"In particular circles around Sydney the name Caitlin Harnett is spoken in revered tongues, like the whispered password to a music scene Illuminati. Learn the handshake, feel the twang and order a round." - Dave Ruby Howe, Triple J
"Their newest release will warm your heart while gently slicing it in two - our favourite type of ditty." - RUSSH Magazine
"Lead singer Caitlin Harnett fills the void that is a distinct lack of alt-country in Sydney's music scene. Whether you're in the big smoke or by the water, this track is bound to become an instant addition to your summer playlist." - FBi Radio
"The Sydney-sider's single "Make You Feel Blue' is knock-your-socks-off material. Has there been a sad song thats made us happier in recent times? Probably not." - Meadow Fest.
"One of the finest slices of country soul you'll hear this year. A gorgeous mood with that voice that hangs heavy in the air and dips into all the right forlorn corners." - Post To Wire
+ Special Guest RIVER DREAMS
River Dreams is nuanced song writing par-excellence. There are elements of dark folk rock, alt-country, and a rolling and evocative, baroque indie rock sound in his songs.
'Landscape' possesses a rich bass warmth and a ragged jangle resonates from Manwarring's guitar. There's a loose communality to the song, particularly in the chorus and its backing vocals. The song contains that unique Australian musical DNA shared by the likes of The Triffids and Died Pretty, while the River Dreams sound in general also shares sensibilities with modern artists such as Kevin Morby, Trevor Sensor and Kyle Craft.
---
This show has been planned as a standing / dancing show.
The room configuration will be general admission standing / dancing on the dance floor and allocated seating for table bookings in Section B Bar and C Lounge - first in best dressed. All table tickets require group bookings.
Tickets discount pre-sale $35 + booking fees / person or $40 each cash per ticket at the Baroque Room Door (after doors open and unless sold out prior).
FB Event link:
here
Online pre-sales are discounted and you can even use your Service NSW 'Discover' or 'Parents NSW' vouchers for bookings of any date.
For more info and to book online: here
Recent News
What's New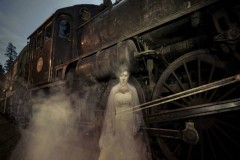 School holidays Mt Vic Museum Ghost Tour
Blue Mountains Mystery Tours
Join Paranormal Pete to investigate the reports of Ghosts at the Railway Museum, 8th, 14th & 16th JULY.
Christmas in July Lunch Series at Kyah
Kyah - Boutique Hotel
Enjoy one of the best roast lunches in the Blue Mountains for the Christmas in July lunch series at Blaq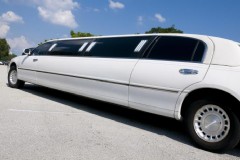 Sydney to Blue Mountains Lux Transfers
Blue Mountains Limousines & Vintage Cadillacs
Luxury transport btw Sydney Airport and the Blue Mountains $385 Max 4 Passengers - Stretch Limo Available
Escape to the Blue Mountains
Federation Gardens and Possums Hideaway
Toast marshmallows around the cosy firepit.
NSW Parents/Stays vouchers now accepted
Seclusions
NSW Parents/Stays vouchers now accepted, one weekend stay for 2022 this weekend. Get in quick so you don't miss out.
See also: