Blue Mountains News
Bushfire Recovery Funding for Lithgow LGA
By Lithgow City Council
Archived 2 Dec 2020
- Posted: 5 Oct 2020
Lithgow Council will receive up to $250,000 of funding under the Bushfire Community Recovery and Resilience Fund to assist the region in the recovery from last summer's horrific bushfire season.
Large sections of the local government area were impacted by the 2019/20 fires, making the council eligible for funding to support its vast recovery process. This joint Commonwealth and NSW governments funding arrangement allows investment in projects that will directly benefit recovery efforts and help communities rebuild.
Mayor Ray Thompson welcomed this support for locally led recovery.
"The Bushfire Community Recovery and Resilience Fund is a commitment to supporting bushfire impacted communities on their journey to recovery," Mayor Thompson said.
"We know that community-led recoveries provide the best chance for people to get back on their feet. Ensuring the correct level and type of support is provided for residents and towns to come out the other side with even greater resilience and hope for the future".
The fund is available thanks to joint Commonwealth Government and State Government Disaster Recovery Funding Arrangements. The BCRRF is administered by Resilience NSW.
This article archived 2 Dec 2020
Recent News
What's New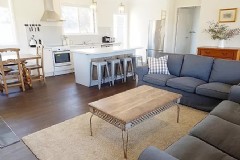 Summer sale at Kilbeggan Cottage!
Kilbeggan Cottage
Enjoy 20% off if you stay between Friday 8th January and Thursday 11th February.
Valentine Day Cadillac tour + Rose $150
Blue Mountains Limousines & Vintage Cadillacs
1929 "The Gatsby" era Limousine Experience - 30 mins Plus a Rose. "Jump in the back seat of my Cadillac !!"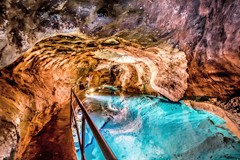 5 Caves Open with Small Tour Groups
Jenolan Caves
Booking Essential. Bring a facemask and enjoy exclusive small tour groups.
School Holidays Are Here!
Federation Gardens and Possums Hideaway
Family friendly, fully self contained cottages on offer
Enjoy a cottage in the Blue Mountains
Matildas Of Leura
Enjoy a comfortable stay in this delightful self-contained 3 bed cottage only minutes from Leura Mall
See also: