Blue Mountains News
Blue Mountains Student Climbing to New Heights in Australia's Booming Adventure Travel Industry
Source: TAFE NSW
Archived 14 Dec 2019
- Posted: 15 Oct 2019
Australia is listed as one of the top ten countries in the world for adventure travel and with its stunning hikes, canyoning and abseiling, the Blue Mountains is an adventure travelers playground.
TAFE NSW Blue Mountains student, Joel Hurdle is taking advantage of the booming adventure travel industry in the Blue Mountains, studying a Certificate III in Outdoor Recreation to equip him with the hands-on skills he needs to pursue a career in the industry.
Joel said when he finished school he started studying to become a paramedic at university. Although he enjoyed what he was learning, he personally found the course too academic and as a practical, hands-on learner, the degree didn't suit him.
Growing up in Medlow Bath Joel spent majority of his childhood in the beautiful wilderness and was passionate about going on hikes with his friends and spending as much time outdoors as possible.
"I've lived in the Blue Mountains since I was three and for as long as I can remember have spent my time hanging out in the bush and going for hikes. I still remember when I turned 15 how excited me and my friends were to go on our first overnight hiking adventure.
"When I discovered that TAFE NSW offered a course that would give me a qualification for what I loved doing, I jumped at the opportunity and enrolled in the Certificate III in Outdoor Recreation." said Joel.
Since commencing the course earlier this year, Joel has not looked back.
"The course is not like anything else on offer; I get to spend my lessons outdoors learning how to manage activities like abseiling, canyoning and rock climbing.
"My teachers are amazing, they have over 20 years of experience and are really experts in their field. They also have some great employer connections which has really helped me get my foot in the door and get some work experience."
Enrolled to commence the Certificate IV in Outdoor Recreation in 2020, Joel plans to spend his summer working as a canyoning guide in the Blue Mountain travel industry's peak season.
To find out more about the courses on offer at TAFE NSW Blue Mountains visit the website or phone 131 601.
This article archived 14 Dec 2019
Recent News
What's New
Katoomba Ghost Bus Tour
Blue Mountains Mystery Tours
Join Paranormal Pete on the Ghost Bus to investigate the reports of Ghosts & Hauntings in Blue Mountains. 0418 416 403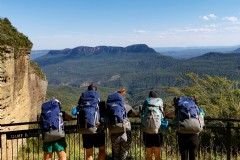 We are open!
Freeland Hiking Co.
Come and explore the mountains with us on a day-tour in the Blue Mountains.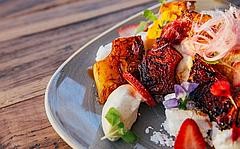 Lindsay's Cafe: Beautiful & Relaxing
Lindsay's Cafe
Join us for Breakfast or Lunch. Open from 9am weekends. 10am weekdays @ the Norman Lindsay Gallery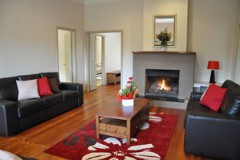 Autumn Getaway
Sophia's of Leura
Come and see the beautiful colours in Leura this Autumn. Book now for your escape.
Spa, slow combustion fire place, BBQ
Blue Gum House
$480 special this weekend for 2 adults, linen included. + $30 per additional person, per night !
See also: