Blue Mountains News
Blue Mountains Music Festival - October 2022
By Blue Mountains Music Festival
Posted: 19 Jun 2022
We are so looking forward to October 7, 8, 9, when we can once again bring you some of the best folk, roots and blues music.
We have exciting new additions to the October line-up that include - ThornBird, Harry Manx (Canada), Whitetop Mountaineers (USA) and Kelly Brouhaha with more to be announced.
Vikki Thorn of The Waifs comes to BMMF as her solo project ThornBird. Vikki describes her self-titled debut album by saying, "I wanted to make an album that has its own sway and swagger, untethered from a musical past that was defined by a couple of hippy kids travelling in a camper van and went on to have a hit song and win a couple of ARIAs. It's a good story and it's still a great journey. As a musician and a mother I've lived a few lives and this collection of songs reflect that." We are looking forward to hearing ThornBird's soulful music at BMMF in October.

ThornBird
Harry Manx, beloved Canadian multi-instrumentalist will return to the Blue Mountains Music Festival in October. Known for blending "Indian folk melodies with slide guitar blues" Harry's sound is unique and we can't wait to welcome Harry back to Katoomba.

Harry Manx (Canada)
The Whitetop Mountaineers are Martha Spencer and Jackson Cunningham, an old-time country music duo from the Blue Ridge Mountains of Virginia. Expect to hear old time country duet singing, up-tempo fiddle, clawhammer banjo, bluegrass mandolin and guitar instrumentals with a good dose of high energy Appalachian dancing.

The Whitetop Mountaineers (USA)
Kelly Brouhaha is an award-winning singer songwriter who plays a blend of Americana Soul. Her latest album Unplugged hit #1 on the AMRAP radio charts amd was the ABC Country Feature Album June 17, 2021. Kelly is also a sought-after session musician, known for lending backing vocals, percussion & guitar to some of Australia's finest, including Beccy Cole, Lyn Bowtell, Amber Joy Poulton & many more. We are delighted that Kelly will be bringing her big blues and soulful country to BMMF.

Kelly Brouhaha
Artists confirmed for October 7, 8, 9
John Butler, Kasey Chambers
Lior & Domini, ThornBird, Harry Manx (Canada)
The Grigoryan Brothers, Dom Turner & The Rural Blues Project
Whitetop Mountaineers (USA), 19-Twenty, Kerryn Fields (NZ)
Kee'ahn, MZAZA, Miss Eileen & King Lear
Rory Ellis & The Devil's Right Hand, Montgomery Church
Den Hanrahan & The Rum Runners, Saije, Mic Conway with Robbie Long
The Blues Preachers, Linda Mizzi Trio, Eagle and the Wolf
Kelly Brouhaha, Big Merino, Nic Danta, The Weeping Willows
Phil Davidson, Pat Drummond, Jimmi Carr, Jerrah Patston
Isobel Knight, Aurora Li
The Wagana Dancers and Uptown Brown
For full details of the festival, artists, tickets and anything else you need to know about this unique weekend of music in Katoomba on the rim of a World Heritage wilderness, go to here
Recent News
What's New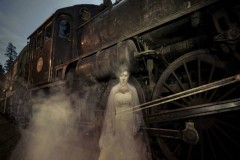 School holidays Mt Vic Museum Ghost Tour
Blue Mountains Mystery Tours
Join Paranormal Pete to investigate the reports of Ghosts at the Railway Museum, 8th, 14th & 16th JULY.
Christmas in July Lunch Series at Kyah
Kyah - Boutique Hotel
Enjoy one of the best roast lunches in the Blue Mountains for the Christmas in July lunch series at Blaq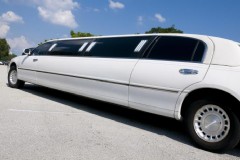 Sydney to Blue Mountains Lux Transfers
Blue Mountains Limousines & Vintage Cadillacs
Luxury transport btw Sydney Airport and the Blue Mountains $385 Max 4 Passengers - Stretch Limo Available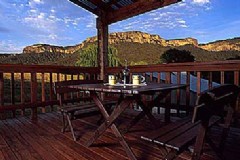 Stay NSW & Parents NSW Vouchers
Woolshed Cabins
SAVE $$$ by using your Stay NSW or Parents NSW Vouchers towards the cost of accommodation at the Woolshed Cabins.
Escape to the Blue Mountains
Federation Gardens and Possums Hideaway
Toast marshmallows around the cosy firepit.
See also: