Blue Mountains News
Blue Mountains Mayor's Urgent Call Regarding Warragamba Dam Proposal
Source: Blue Mountains City Council
Archived 4 Sep 2019
- Posted: 5 Jul 2019
The Blue Mountains Mayor has urgently called on the State and Federal Governments to put a stop to plans to raise the Warragamba Dam wall, following the UNESCO World Heritage Committee's assertion that the proposal is incompatible with world heritage status.
Mayor, Cr Mark Greenhill, said: "I urgently call on State and Federal Ministers to put a stop to this insanity.
"The Committee has said that raising the Warragamba Dam wall and intermittently flooding large areas of the Greater Blue Mountains World Heritage Area would 'likely impact on its Outstanding Universal Value'.
"The NSW Government ought to be extremely embarrassed that they were called out on the world stage on Wednesday night.
"Let's be really clear what we're talking about here. We are talking about flooding parts of the iconic Blue Mountains.
"Every resident of the Blue Mountains ought to be very concerned about this. We need to protect and conserve the world heritage values of the Blue Mountains. Too much is at stake."
The World Heritage Committee has also placed a caveat on the dam approval, requiring that Australia submits the environmental impact statement for review to the World Heritage Committee before any final approvals are made.
Speaking at the World Heritage Committee annual meeting in Azerbaijan, former NSW Environment Minister Bob Debus challenged the NSW Government to take its environmental responsibilities seriously.
"On the evidence available so far, the NSW Government has treated the protection of outstanding universal value in a world heritage area as little more than an irritating afterthought.
The World Heritage Committee has now moved the issue to centre stage."
This article archived 4 Sep 2019
Recent News
What's New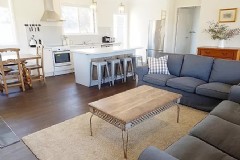 Summer sale at Kilbeggan Cottage!
Kilbeggan Cottage
Enjoy 20% off if you stay between Friday 8th January and Thursday 11th February.
Valentine Day Cadillac tour + Rose $150
Blue Mountains Limousines & Vintage Cadillacs
1929 "The Gatsby" era Limousine Experience - 30 mins Plus a Rose. "Jump in the back seat of my Cadillac !!"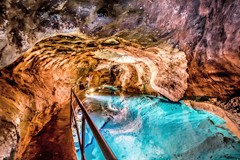 5 Caves Open with Small Tour Groups
Jenolan Caves
Booking Essential. Bring a facemask and enjoy exclusive small tour groups.
School Holidays Are Here!
Federation Gardens and Possums Hideaway
Family friendly, fully self contained cottages on offer
Enjoy a cottage in the Blue Mountains
Matildas Of Leura
Enjoy a comfortable stay in this delightful self-contained 3 bed cottage only minutes from Leura Mall
See also: