Blue Mountains News
Blue Mountains Leads the Way on Reducing Waste to Landfill
Source: BMCC
Archived 3 Nov 2018
- Posted: 5 Sep 2018
Blue Mountains City Council has been following the popular ABC TV series, 'War on Waste' with great interest. The documentary has attracted national attention and action and provides an opportunity to reflect on our own success in managing waste in the Blue Mountains.
Mayor, Cr Greenhill, said, "Since 2003 the Blue Mountains community has reduced the volume of waste to landfill by half. This is an outstanding trend and is extremely uncommon in Australia.
"Council remains committed to reducing the amount of waste buried at our only landfill site in Blaxland by continuing to reduce the amount of waste generated and increasing how much we recycle.
"Council and residents both have a role to play in achieving this."
The most significant waste management initiative in recent years was the introduction of green bins to the household waste service in July 2016. The introduction of this service came after over two years of research and extensive community consultation. At the time, it was by far the highest response rate to any community consultation we had carried out.
The overwhelming community preference was to introduce green bins for garden organics only, without food organics. One of the options put to Blue Mountains residents was an option of a full organics bin, similar to what is offered by neighbouring Penrith City Council, however this option was not supported by the majority in our community.
The Mayor said, "The decision to introduce a green bin for garden vegetation only, was in response to a strong community preference."
After 2 years of operating the new waste service, we recycle 50% of the total content of the three household bins – red, yellow and green. Put another way, the tonnage of waste collected from green and yellow bins combined is equal to the tonnage of waste collected from red bins. Before the new waste service, the amount of waste diverted from landfill was only 27%.
"We send 7,000 tonnes less waste to landfill from our red bins than before," said the Mayor. "This means we are saving 7,000 tonnes per year from landfill, which helps to extend the lifespan of the landfill".
A recent episode of 'War on Waste' featured the fortnightly green waste service offered by Penrith City Council, called "FOGO" (food organics garden organics). This service was introduced 10 years ago and there are a number of other important factors to consider in managing household waste services in Penrith compared to the Blue Mountains. For example, population density is much lower in the Blue Mountains and the geographic distance that needs to be covered to collect bins from each home and then transport to processing facilities is much larger here than in Penrith.
Also, the Penrith service offers a fortnightly garbage collection instead of weekly.
The Mayor said that the Council will continue to monitor the opportunity to introduce a food and garden organics service in the future.
"Council's approach to managing waste over the next four years includes making our current waste services even better and investigating new opportunities in the waste and resource recovery industry, to help deliver even greater value for money for the community."
This article archived 3 Nov 2018
Recent News
What's New
Santa Delivered Goodies 4 Kids & Adults
Blue Mountains Limousines & Vintage Cadillacs
Hampers crammed with Blue Mountains-made delicacies to children or adults at any address in the local region.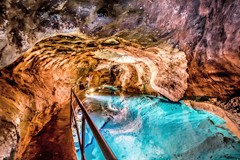 Jenolan Caves have reopened some caves
Jenolan Caves
Exclusive weekend accommodation or Chisolm's dining cave experiences available now.
The ATO's cyber security checklist +++
Trumans Chartered Accountants
Trumans November Newsletter now available. What does the "full expensing" write-off deduction mean for business?
La Casetta
La Casetta
A new luxury cottage just listed for your summer stay in Leura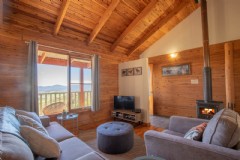 The perfect place to relax this summer
Melaleuca Mountain Retreat
Views that will leave you breathless, a place to relax. Melaleuca Mountain Retreat offers the perfect getaway !!
See also: