Blue Mountains News
Blue Mountains Historical Society Talk - "Hidden History of the Blue Mountains"
Source: Blue Mountains Historical Society
Archived 30 Jun 2018
- Posted: 3 May 2018
On Saturday 5 May 2018, at 10.30 am, the Blue Mountains Historical Society welcomes Magda Cawthorne who will talk about her discoveries while researching her book, Hidden History of the Blue Mountains.
Magda Cawthorne owned and ran a second-hand book store in Springwood for many years. There, she was often asked for an easy-to-read history of the mountains but there really wasn't one.
Magda's retirement from book-selling enabled her to devote her time to researching mountains' history. The result is her book, Hidden History of the Blue Mountains, filled with photos and interesting facts about the Blue Mountains.
Scattered through the pages of her book, Magda brings alive the colourful characters of the past, as well as telling the stories of discovery, of crime and of celebrations throughout the last 200 years. Her book is accompanied by magnificent photographs of mountains' places. It's a coffee table book into which the reader can delve at will.
Come along and listen to Magda as she talks about the history of our beloved Blue Mountains.
Morning tea will be available for a small donation from 10am. The meeting and talk, for which there is no charge, will commence at 10.30am.
---
Blue Mountains Historical Society Meeting and Public Talk
Date:
Saturday 5 May 2018
Time:
10.30am
Venue:
The History Centre, 99 Blaxland Road, Wentworth Falls
This article archived 30 Jun 2018
Recent News
What's New
Santa Delivered Goodies 4 Kids & Adults
Blue Mountains Limousines & Vintage Cadillacs
Hampers crammed with Blue Mountains-made delicacies to children or adults at any address in the local region.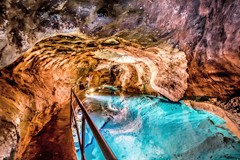 Jenolan Caves have reopened some caves
Jenolan Caves
Exclusive weekend accommodation or Chisolm's dining cave experiences available now.
The ATO's cyber security checklist +++
Trumans Chartered Accountants
Trumans November Newsletter now available. What does the "full expensing" write-off deduction mean for business?
La Casetta
La Casetta
A new luxury cottage just listed for your summer stay in Leura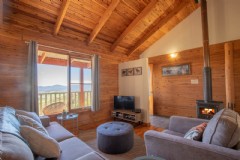 The perfect place to relax this summer
Melaleuca Mountain Retreat
Views that will leave you breathless, a place to relax. Melaleuca Mountain Retreat offers the perfect getaway !!
See also: