Blue Mountains News
Blue Mountains Historical Society - Meeting and Public Talk: The Burragorang Valley
Source: Blue Mountains Historical Society
Archived 24 Jun 2019
- Posted: 26 Apr 2019
On Saturday 4 May 2019 the Blue Mountains Historical Society will conduct its regular monthly meeting and public talk.

Robyn Collier will present The Burragorang Valley, a talk based on her intimate knowledge of the valley.
The Burragorang Valley, once a thriving rural community, was flooded in the 1950s to give Sydney a more permanent water supply. Families were forced to leave their homes and farms to make way for what is now known as Lake Burragorang, which is contained by the walls of Warragamba Dam.
Robyn was first invited to visit the Burragorang Valley in 1973 by The Metropolitan Water, Sewerage and Drainage Board. She was again invited for return visits and commissioned to paint a series of paintings featuring the catchment areas. These privileged visits into inaccessible lands of immense beauty provided the inspiration for two major exhibitions in the 1980s.
During the 1990s, Robyn 'walked away' from the Burragorang, taking up bushwalking and traveling to many remote parts of Australia. She has continued to paint Australia's vast wilderness ever since.
In 2014, Robyn conceived the idea for a book on the Burragorang, where she could tell her story through paintings. Access to the valley had become even more restricted under current policies with both Sydney Catchment Authority (SCA) and NSW National Parks and Wildlife Service (NPWS). Undeterred, Robyn was granted permission and support by key people and managed several visits during the past three years, including by boat, to produce a series of new paintings. Her book, Burragorang 'The Lost Valley' is 168 pages, with 68 full-colour plates. The book includes a foreword by former politician and environmentalist Bob Brown, together with an in-depth introduction by renowned historian Jim Smith.
---
Blue Mountains Historical Society - Meeting and Public Talk
Date:
Saturday 4th May 2019
Time:
Meeting commences at 10.30am - Morning tea will be available from 10am.
Venue:
The History Centre, 99 Blaxland Road, Wentworth Falls
The meeting and talk is free for members, $5.00 for non-members.
This article archived 24 Jun 2019
Recent News
What's New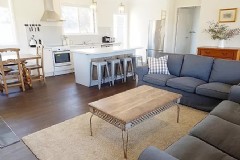 Summer sale at Kilbeggan Cottage!
Kilbeggan Cottage
Enjoy 20% off if you stay between Friday 8th January and Thursday 11th February.
Valentine Day Cadillac tour + Rose $150
Blue Mountains Limousines & Vintage Cadillacs
1929 "The Gatsby" era Limousine Experience - 30 mins Plus a Rose. "Jump in the back seat of my Cadillac !!"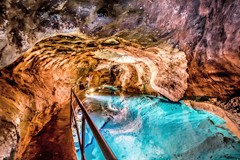 5 Caves Open with Small Tour Groups
Jenolan Caves
Booking Essential. Bring a facemask and enjoy exclusive small tour groups.
School Holidays Are Here!
Federation Gardens and Possums Hideaway
Family friendly, fully self contained cottages on offer
Enjoy a cottage in the Blue Mountains
Matildas Of Leura
Enjoy a comfortable stay in this delightful self-contained 3 bed cottage only minutes from Leura Mall
See also: