Blue Mountains News
Blue Mountains Groups Get Funding Boost
Source: Shayne Mallard Member of the Legislative Council
Archived 6 Nov 2018
- Posted: 9 Sep 2018
Two Blue Mountains organisations will share in $57,000 to undertake maintenance thanks to the NSW Government's Crown Reserves Improvement Fund.
Member of the Legislative Council and Blue Mountains resident Shayne Mallard said the funding would support the hard work of local groups.
"The funding includes $27,000 to construct accessible hall facilities by widening and replacing entry gates and fencing at Mount Irvine Public Hall, to improve wheelchair access.

"There is also $30,000 for pest control of feral pigs near Megalong."
Minister for Lands and Forestry Paul Toole said the Crown Reserves Improvement Fund program is focused on ensuring communities and visitors could continue to enjoy local land and facilities. "This year we've made a record investment into Crown land with more than $20 million in grants and loans being provided across the state," Mr Toole said.
To date, the NSW Government has invested $115 million across seven years into Crown land projects. CRIF supports Crown reserve managers by providing funding for repairs and maintenance projects, pest and weed control, new recreational infrastructure and environmental initiatives.
This article archived 6 Nov 2018
Recent News
What's New
Santa Delivered Goodies 4 Kids & Adults
Blue Mountains Limousines & Vintage Cadillacs
Hampers crammed with Blue Mountains-made delicacies to children or adults at any address in the local region.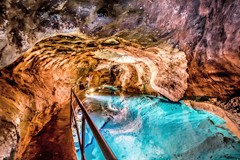 Jenolan Caves have reopened some caves
Jenolan Caves
Exclusive weekend accommodation or Chisolm's dining cave experiences available now.
The ATO's cyber security checklist +++
Trumans Chartered Accountants
Trumans November Newsletter now available. What does the "full expensing" write-off deduction mean for business?
La Casetta
La Casetta
A new luxury cottage just listed for your summer stay in Leura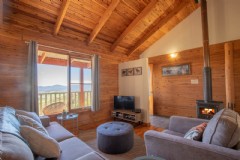 The perfect place to relax this summer
Melaleuca Mountain Retreat
Views that will leave you breathless, a place to relax. Melaleuca Mountain Retreat offers the perfect getaway !!
See also: