Blue Mountains News
Blue Mountains City Council to Respond to Minister's Notice to Suspend
Source: Blue Mountains City Council
Archived 16 Feb 2018
- Posted: 16 Dec 2017
In front of packed gallery, Blue Mountains City Council resolved at an extraordinary meeting on Friday night to respond to the notice of suspension issued by the Minister for Local Government, Gabrielle Upton MP, rather than take legal action.
The reasons for the Ministers concerns largely relate to Council's management of asbestos. The proposed suspension is for a period of three months during which time an Interim Administrator would be appointed. The Council has 7 days to respond to the Notice.
Mayor, Cr Mark Greenhill, said, "There is no basis upon which the Minister may properly suspend the governing body of the Council.
There is nothing more important than ensuring the safety of our workforce and our community. There is no doubt that Council, like all councils in NSW, has a significant challenge in managing asbestos in our City. I am personally committed to meeting this challenge and all of the Councillors have shown a full commitment to addressing this challenge.
In the last eight months, Council has recognised that we have had weaknesses in dealing with asbestos and we needed to improve. We then took immediate action to improve Council's systems and processes - the very thing the Minister wants us to do.
We have responded to every requirement of the NSW Government. We have followed every instruction of SafeWork NSW. We have complied with every Improvement Notice issued. We initiated an independent investigation into Council's management of asbestos. We have allocated significant funding asbestos response and remediation. We have commissioned some of the top experts in NSW in asbestos assessment and remediation to help Council improve our response. We are now establishing a permanent asbestos response team.
We have repeatedly expressed our willingness to participate openly and cooperatively in any investigation by the NSW Government to ensure we get the job done properly.
We have taken every opportunity to improve the standard of our procedures and practices. We have made every commitment to fix problems and learn from our mistakes.
I am confident that there is nothing more that the Council can do, over and above what it is already doing, to deal with the asbestos management issues. If there is anything else the minister wants, we will do it.
I consider this proposal to suspend the Council as unnecessary. I was surprised that the Minister for Local Government issue a notice of suspension two days after the Minister for Better Regulation announced an investigation, and when Council is meeting all compliance requirements of the NSW Government's own regulator, SafeWork?
If the Blue Mountains City Council is being considered for suspension when hundreds of Improvement Notices are issued annually to other councils across NSW surely this would set an untenable precedent."
Hundreds of local residents attended the meeting, many displaying 'Hands Off Our Council' placards. The Minister's announcement of suspension on Wednesday prompted extensive social media commentary objecting to the move.
The Mayor said he was heartened by the level of community support for the Council.
"The community accepts that the Council has a serious challenge on its hands to manage asbestos, as do all councils in NSW. It accepts that the Council is doing everything it can to address the issues and believes that the Council is best placed to do what is required.
What the community does not accept, is the standing down of an elected council before an NSW Government investigation has commenced, let alone concluded. It does not accept the removal of a democratically elected Council that is doing everything asked of them to manage asbestos and more."
The United Services Union believes that the Council is taking all the necessary steps to addressing issues of asbestos and that the suspension of the Council is not in the best interests of the staff or community.
"Do I think the community would be any safer from asbestos without their elected council?" asked the Mayor. "No, I do not. I strongly believe there is nothing to be gained, indeed there is much to be lost, by the removal of an effective and highly functional council."
The Council will consider its response to the Minister for Local Government at another extraordinary meeting on Tuesday 19 December 2017. The meeting will be held at 7:30pm in the Council Chambers. Public welcome.
This article archived 16 Feb 2018
Recent News
What's New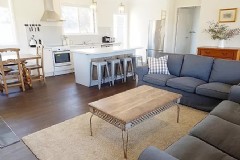 Summer sale at Kilbeggan Cottage!
Kilbeggan Cottage
Enjoy 20% off if you stay between Friday 8th January and Thursday 11th February.
Valentine Day Cadillac tour + Rose $150
Blue Mountains Limousines & Vintage Cadillacs
1929 "The Gatsby" era Limousine Experience - 30 mins Plus a Rose. "Jump in the back seat of my Cadillac !!"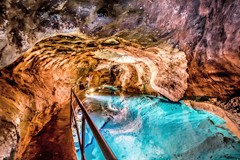 5 Caves Open with Small Tour Groups
Jenolan Caves
Booking Essential. Bring a facemask and enjoy exclusive small tour groups.
School Holidays Are Here!
Federation Gardens and Possums Hideaway
Family friendly, fully self contained cottages on offer
Enjoy a cottage in the Blue Mountains
Matildas Of Leura
Enjoy a comfortable stay in this delightful self-contained 3 bed cottage only minutes from Leura Mall
See also: