Blue Mountains News
Blue Mountains City Council Set to Improve Asbestos Management
Source: Blue Mountains City Council
Archived 12 Mar 2018
- Posted: 13 Jan 2018
Blue Mountains City Council resolved at an extraordinary meeting on Thursday night to accept a Performance Improvement Order issued by the Minister for Local Government, Gabrielle Upton MP, in relation to concerns about asbestos management.
The notice to issue a Performance Improvement Order comes after the Minister's announcement on Friday 22 December to NOT suspend the elected Councillors after consideration of the Council's submission.
Mayor, Cr Mark Greenhill, said, "We thank the Minister for her consideration of our submission and for her decision to not proceed with suspending the elected Councillors.
The Minister's decision to issue a Performance Improvement Order recognises that Councils are responsible for driving their improvement and are generally best placed to do so".
A Performance Improvement Order requires the Council to take certain actions in relation to the management of asbestos and compliance with statutory obligations.
The Mayor said, "This approach is considered to be a more targeted and effective response to the Minister's concerns, recognising the seriousness of asbestos management and reflects the Council's intention to place the safety of its staff and community at the centre of its operations and organisational culture."
The Mayor said that the Council recognised that it had weaknesses in dealing with asbestos and needed to improve. "We then took immediate action to improve Council's safety systems and procedures over the last nine months", he said. "The requirements of the Performance Improvement Order will assist the Council to further strengthen its asbestos management."
"We have responded to every requirement of the NSW Government. We have followed every instruction of SafeWork NSW. We have complied with every Improvement Notice issued. We have initiated an independent investigation into Council's management of asbestos. We have allocated significant funding to asbestos response and remediation. We have commissioned some of the top experts in NSW in asbestos assessment and remediation to help Council improve our response. We have established a permanent asbestos response team. We are rolling out the Asbestos Management Plan and conducting extensive staff training.
"I am confident that we have taken control of this issue to the satisfaction of the Minister, the government regulators, Council staff and the community", said the Mayor. "Our response to the Minister sets out a responsible and realistic approach to improving our asbestos management."
"There is nothing more important than ensuring the safety of our workforce and our community", the Mayor said. "There is no doubt that Council, like all councils in NSW, has a significant challenge in managing asbestos in our City. In accepting the Minister's Performance Improvement Order the Council reaffirms its commitment to managing asbestos as an absolute priority."
This article archived 12 Mar 2018
Recent News
What's New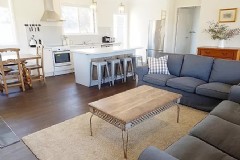 Summer sale at Kilbeggan Cottage!
Kilbeggan Cottage
Enjoy 20% off if you stay between Friday 8th January and Thursday 11th February.
Valentine Day Cadillac tour + Rose $150
Blue Mountains Limousines & Vintage Cadillacs
1929 "The Gatsby" era Limousine Experience - 30 mins Plus a Rose. "Jump in the back seat of my Cadillac !!"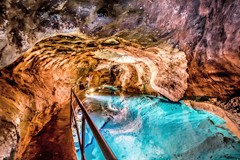 5 Caves Open with Small Tour Groups
Jenolan Caves
Booking Essential. Bring a facemask and enjoy exclusive small tour groups.
School Holidays Are Here!
Federation Gardens and Possums Hideaway
Family friendly, fully self contained cottages on offer
Enjoy a cottage in the Blue Mountains
Matildas Of Leura
Enjoy a comfortable stay in this delightful self-contained 3 bed cottage only minutes from Leura Mall
See also: