Blue Mountains News
Blue Mountains Businesses and Council: Working Together to Improve the Local Economy
Source: Blue Mountains City Council
Archived 12 Sep 2019
- Posted: 15 Jul 2019
Council is hearing the views of Blue Mountains businesses at a quarterly Mayoral Reference Group meeting.
Chair of the Reference Group, Ward 1 Councillor Kevin Schreiber, said two meetings had been held so far and topics such as Council's business survey and free training for business, as well as the Easy to do Business online service and the Blue Mountains Local Planning Statement had been covered.
"We are meeting with the chambers of commerce and village associations to hear about matters that are affecting local businesses," Cr Schreiber said.
"Council needs to understand their needs and we also need to pass information on to them, about all the ways Council is working to create a sustainable local economy.
"We all want to help local businesses, including micro and small businesses, and the information being shared in this forum will assist in achieving that."
Council endorsed the establishment of the Mayor Reference Group for business at the Council Meeting on 18 September, 2018. Councillors Don McGregor and Kerry Brown are Deputy Chairs of the Group.
The next meeting is scheduled for 12 September, 2019 and items on the agenda include projects being rolled out over the next three years as part of the Western Parkland City Liveability Program, as well as the Are you Inclusive? Project and events for Small Business Month to be held in October.
Mayor, Cr Mark Greenhill, said Council sought to strengthen and grow its relationship with business in the local government area.
"The Blue Mountains business community has long advocated over numerous issues in which the Council has a significant interest, from tourism and development processes, through to place-based master planning matters and the Local Environmental Plan," Cr Greenhill said.
"I thank Cr Schreiber for his chairpersonship which has supported the early success of the committee."
Cr Schreiber said: "This forum formalises the feedback Council receives from local businesses. Council would like to acknowledge the contribution of the local business community, as both an employer and service provider to the community."
The Mayoral Reference Group also complements the work delivered by Blue Mountains Economic Enterprise (BMEE). Council has been providing operational funding to BMEE since 2012 to stimulate economic development through advocacy, investment and job creation.
The Group also enhances Council's previous commitment to the Office of Small Business Commissioner, in being a Small Business Friendly Council.
This article archived 12 Sep 2019
Recent News
What's New
Katoomba Ghost Bus Tour
Blue Mountains Mystery Tours
Join Paranormal Pete on the Ghost Bus to investigate the reports of Ghosts & Hauntings in Blue Mountains. 0418 416 403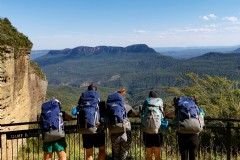 We are open!
Freeland Hiking Co.
Come and explore the mountains with us on a day-tour in the Blue Mountains.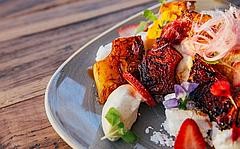 Lindsay's Cafe: Beautiful & Relaxing
Lindsay's Cafe
Join us for Breakfast or Lunch. Open from 9am weekends. 10am weekdays @ the Norman Lindsay Gallery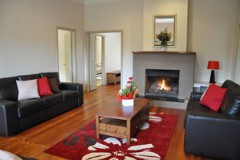 Autumn Getaway
Sophia's of Leura
Come and see the beautiful colours in Leura this Autumn. Book now for your escape.
Spa, slow combustion fire place, BBQ
Blue Gum House
$480 special this weekend for 2 adults, linen included. + $30 per additional person, per night !
See also: