Blue Mountains News
Blaxland Adult Glee Club Invites People to Stay Mentally Fit, Healthy and Happy by Singing
Source: Adult Glee Club
Archived 10 Mar 2018
- Posted: 14 Jan 2018
We all know that activities like yoga, meditation, running or playing a team sport are designed to keep people fit and healthy, but did you know group singing possesses the same benefits and more?
According to recent studies, singing in a choir is beneficial in a number of different ways. Some of the health related benefits include improved mental health, fighting lung disease and cancer, boosting the immune system, developing self-esteem and confidence and exercising the brain. What's more, group singing breaks the ice and helps build amazing social bonds particularly where many of our social interactions are done remotely via Facebook and Twitter.
The Adult Glee Club concept started late 2012 as a communal choir idea in Sydney's Inner West and came about from success of the hit TV show Glee. The aim was to revolutionise the attitude of joining a local choir by introducing well-known mainstream music into the repertoire, mixed with special performances at cool live music venues, versus the stuffy old church or community hall.
With the establishment of Glee Clubs happening in 2016 across places in Sydney, Brisbane and Melbourne, the concept proved to be a success amongst its members and in May 2017, the Blaxland Adult Glee Club began.
After spending the last four years fine-tuning the concept, founder Sandra Lie thinks it's time to make group singing and joining community choirs the next big thing, especially as places like the UK have taken to the rising trend with 2.8 million Brits being part of a choir.
"The Adult Glee Club is more than a choir. It's a diverse group of people that contribute to the fresh modern vibe that is unlike any other community choir. And each Glee Club in each location is unique. All people need is a willingness to try. Whether you've been part of a choir, vocal group, an ex-pro performer, solo singer, karaoke champ or shower singer, the Adult Glee Club caters for all. We love the reasons why people join, but most of all we love how their lives are transformed and enriched by being part of Glee," says founder Sandra Lie.
With Glee Club locations starting in January across Brisbane, Sydney, Melbourne and the lower Blue Mountains, the Blaxland Adult Glee Club is inviting people from the community to give group singing a try. No experience or auditions needed and the group welcomes people of all levels right through to those who have never sung before. Their first term will commence on Monday 29 January and run weekly on Mondays from 7:00 – 8:00pm. Led by local Music Director Henrik Eneberg, the Blaxland Adult Glee Club's repertoire will see you singing popular songs from musical theatre to rock, pop, contemporary and soul.
More details about how to join can be found on their official website.
---
Blaxland Adult Glee Club
Weekly on Mondays from 7:00 – 8:00pm from Monday 29 January 2018.
This article archived 10 Mar 2018
Recent News
What's New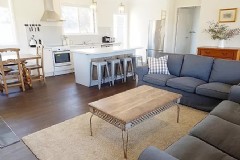 Summer sale at Kilbeggan Cottage!
Kilbeggan Cottage
Enjoy 20% off if you stay between Friday 8th January and Thursday 11th February.
Valentine Day Cadillac tour + Rose $150
Blue Mountains Limousines & Vintage Cadillacs
1929 "The Gatsby" era Limousine Experience - 30 mins Plus a Rose. "Jump in the back seat of my Cadillac !!"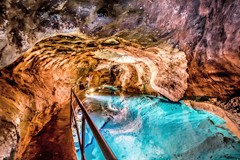 5 Caves Open with Small Tour Groups
Jenolan Caves
Booking Essential. Bring a facemask and enjoy exclusive small tour groups.
School Holidays Are Here!
Federation Gardens and Possums Hideaway
Family friendly, fully self contained cottages on offer
Enjoy a cottage in the Blue Mountains
Matildas Of Leura
Enjoy a comfortable stay in this delightful self-contained 3 bed cottage only minutes from Leura Mall
See also: