Blue Mountains News
Be Prepared: Get Ready Weekend 2018
Archived 18 Nov 2018
- Posted: 20 Sep 2018
The NSW Rural Fire Service (NSW RFS) is inviting people to get involved in Get Ready Weekend and come along to a local event to meet their local firefighters.
Over the weekend of 22-23 September 2018, NSW Rural Fire Brigades will host more than 600 events across the state featuring firefighting vehicle displays, information stands, kids activities and workshops.
This is a great opportunity for families to have fun, get to know their local firefighters, find out about the local fire risk and learn just how easy it is can be to prepare for the bush fire season.
IT'S A FACT! If you follow the five simple steps to getting ready and have a bush fire survival plan you will reduce the risk to you and your home.
Working together we can all help make our communities safer this bush fire season.
Top five actions
Don't know where to start? You can:
TRIM
overhanging trees and shrubs.
MOW
your lawn and remove all the cut grass.
REMOVE
material that can burn around your home (e.g. door mats, wood piles, mulch, leaves, outdoor furniture).
CLEAR
and remove all the debris and leaves from the gutters surrounding your home.
PREPARE
a hose or hoses that can stretch all around the house.
Just a few small actions now could make all the difference if fire threatens your home.
Take a few moments out of your weekend to make a start towards preparing. It might be easier than you think!
This article archived 18 Nov 2018
Recent News
What's New
Santa Delivered Goodies 4 Kids & Adults
Blue Mountains Limousines & Vintage Cadillacs
Hampers crammed with Blue Mountains-made delicacies to children or adults at any address in the local region.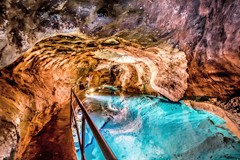 Jenolan Caves have reopened some caves
Jenolan Caves
Exclusive weekend accommodation or Chisolm's dining cave experiences available now.
The ATO's cyber security checklist +++
Trumans Chartered Accountants
Trumans November Newsletter now available. What does the "full expensing" write-off deduction mean for business?
La Casetta
La Casetta
A new luxury cottage just listed for your summer stay in Leura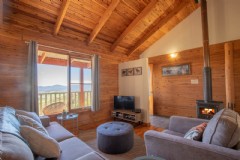 The perfect place to relax this summer
Melaleuca Mountain Retreat
Views that will leave you breathless, a place to relax. Melaleuca Mountain Retreat offers the perfect getaway !!
See also: