Blue Mountains News
Ballet Under The Stars 2018 - Giselle
Source: Stuart Ayres MP, Member for Penrith
Archived 23 Oct 2018
- Posted: 24 Aug 2018
Stuart Ayres MP, Member for Penrith announced that The Australian Ballet will return to Penrith for the popular Ballet Under the Stars.
Ballet Under the Stars is a free outdoor performance of world-class ballet in the beautiful surrounds of the Sydney International Regatta Centre that will be held on Saturday 6 October 2018.
The Australian Ballet will perform a full length production of the romantic Giselle set against the impressive Penrith Lakes with views to the Blue Mountains.
"Ballet Under the Stars is an ideal opportunity to gather family and friends, pack a picnic and sit back to enjoy this spectacular evening," Stuart Ayres said.
"Previous years performances have been outstanding successes, attracting locals and visitors and showcasing the Penrith region."
"I encourage everyone to get online early and register for tickets," added Stuart Ayres.
This article archived 23 Oct 2018
Recent News
What's New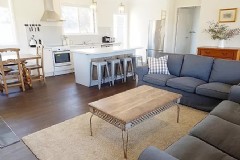 Summer sale at Kilbeggan Cottage!
Kilbeggan Cottage
Enjoy 20% off if you stay between Friday 8th January and Thursday 11th February.
Valentine Day Cadillac tour + Rose $150
Blue Mountains Limousines & Vintage Cadillacs
1929 "The Gatsby" era Limousine Experience - 30 mins Plus a Rose. "Jump in the back seat of my Cadillac !!"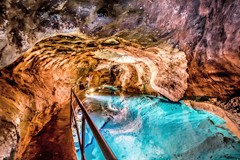 5 Caves Open with Small Tour Groups
Jenolan Caves
Booking Essential. Bring a facemask and enjoy exclusive small tour groups.
School Holidays Are Here!
Federation Gardens and Possums Hideaway
Family friendly, fully self contained cottages on offer
Enjoy a cottage in the Blue Mountains
Matildas Of Leura
Enjoy a comfortable stay in this delightful self-contained 3 bed cottage only minutes from Leura Mall
See also: