Blue Mountains News
Avoiding Scams - Law Week 2019
Source: Lithgow City Council
Archived 29 Jun 2019
- Posted: 30 Apr 2019
Are you worried about sharing private information when you shop or pay your bills online? Have you had a phone call telling you that you need to pay your tax debt now or you'll be arrested? A free talk at the Lithgow Library during Law Week may just help you avoid the scammers.
Scammers are people keen to get their hands on our money and our identity details. This presentation by a Legal Aid NSW lawyer outlines common scams. It will help you identify online scams, door to door scams, and scammers who contact you on the telephone. It will give you some practical tips on protecting yourself and give you information about how to report scams to authorities, how to protect your identity and how the law can help if you get scammed.
"With scams becoming an increasing problem, this presentation by Legal Aid is a great opportunity for you to become better informed on your legal rights. I encourage everyone to come along," said Mayor Ray Thompson.
The free talk will take place at Lithgow Library on Wednesday 15 May 2019 from 11:00am to 12:00pm. Light refreshments will be served prior to the talk at 10.30am. Bookings are essential for this event and can be made by contacting the library on 6352 9100.
---
Avoiding Scams - Law Week 2019
Date:
Wednesday 15 May 2019
Time:
11:00am to 12:00pm
Venue:
Lithgow Library
Bookings:
Essential - please phone the library on 6352 9100
This article archived 29 Jun 2019
Recent News
What's New
Katoomba Ghost Bus Tour
Blue Mountains Mystery Tours
Join Paranormal Pete on the Ghost Bus to investigate the reports of Ghosts & Hauntings in Blue Mountains. 0418 416 403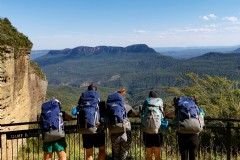 We are open!
Freeland Hiking Co.
Come and explore the mountains with us on a day-tour in the Blue Mountains.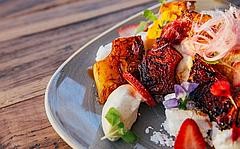 Lindsay's Cafe: Beautiful & Relaxing
Lindsay's Cafe
Join us for Breakfast or Lunch. Open from 9am weekends. 10am weekdays @ the Norman Lindsay Gallery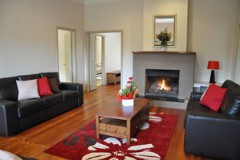 Autumn Getaway
Sophia's of Leura
Come and see the beautiful colours in Leura this Autumn. Book now for your escape.
Spa, slow combustion fire place, BBQ
Blue Gum House
$480 special this weekend for 2 adults, linen included. + $30 per additional person, per night !
See also: