Blue Mountains News
Autumn & Winter Activities at Penrith Regional Gallery
Source: Penrith Regional Gallery & The Lewers Bequest
Archived 9 Jul 2019
- Posted: 12 May 2019
Looking for fun activities to do with kids, friends and family when the weather cools down? Penrith Regional Gallery has something for everyone this May through till June – a variety of education workshops by day, art and music by night and a whole range of things to see and do as we settle into our knits and approach the cooling months head on!
EDUCATION WORKSHOPS
Penrith Regional Gallery's Education Workshops and Programs offer outstanding opportunities for children of all ages to engage with the Gallery's changing exhibition program and heritage site, through a number of hands-on studio-based workshops and site visits.

Autumn Tots Club
5 April - 27 May
There are still a couple of weeks left to attend special weekly tot-sized art experiences for you and your little one. Running each week until 17 May, children will learn about art through stories, exhibition tours and hands-on art making in the studio. Adults don't pay but must stay. Costs range from $12 (per week)–$60 (term).
See. Think. Make
6 - 27 May
A new visual arts program for home schoolers aged 5 - 12 years, designed to ignite the curiosity and support the creativity of home- schooled children and their parents. See. Think. Make is an engaging four-week program that includes four art appreciation and art making sessions inspired by figurative forms in the current Autumn Exhibition Suite.
Workshops for home schooled children aged for 5 - 8 will include an introduction to mixed media, hand-built clay sculpture and drawing, and workshops for those children aged 9 - 12 will include an introduction to animation.
$120 per child - Creative Kids Vouchers are accepted for this program and all art materials supplied.
Bookings essential, please call 4735 1100 or email christine.ghali@penrith.city
Art Attack Saturdays
11 May - 29 June
10am-12pm In Mixed Media, students aged 5 - 9 will explore a range of mixed media techniques from 2D painting, drawing and printmaking to 3D sculpting and constructing.
Tuesday Art Club
14 May - 18 June
10.30am-12.30pm
A two-hour studio based workshop program across six weeks that consists of drawing, painting, printmaking and clay sculpture for adults who identify as having disability, and for whom art is an important part of how they express themselves.
Tuesday Art Club will have a focus on encouraging participants to approach art materials in new and experimental ways as well as exploring the creative process with an emphasis on individual creative discovery.
Wednesday Drawing School
15 May - 3 July
Students aged 8 - 12 years can have fun developing observational drawing skills while exploring a variety of drawing media, including graphite, charcoal and oil pastel. Workshop participants will learn an array of skills and techniques while developing their creative confidence inspired by a series of selected artworks from the three main Gallery spaces and heritage garden. Cost is $180 for the term for weekly Wednesday classes from 4-5.30pm.
Bookings for the Gallery Education Workshops are essential, please call 02 4735 1100 or email gallery@penrith.city
---
PUBLIC EVENTS
Each season, Penrith Regional Gallery will present a series of public programs and events that take inspiration from the current Suite of artworks. This month, the entire Gallery site will come to life at night in a special event on 31 May. Visitors can bring a torch and their dancing shoes to enjoy art and music by night, as well as feast upon the delightful seasonal menu curated by the devoted chefs at Café at Lewers.
Night Garden
31 May
6-8pm
For one night only the Heritage Gardens at the Gallery will be transformed into a stage showcasing a night of youthful creativity - music, drawing, painting, ceramics and light installations. Night Garden is a free annual pop-up event in celebration of food, art, youth and music, with all three gallery spaces and Café at Lewers open throughout the evening.
Finding 'I Do' in The Archive
1 June
10.30-12pm
NSW State Archives, Kingswood, 161 O'Connell St.
New to the world of archives? This is the perfect event for you! Join Bonnie Wildie, Assistant Curator, and Rhett Lindsay, Archivist, for this free talk and tour highlighting stories of love and loss from the collection of Marriage archives. Bonnie will reveal the research and Rhett will lead a behind-the-scenes guided tour of the NSW State Archives facility, offering you a rare chance to explore the repository.
Bookings essential, please email gallery@penrith.city or call 4735 1100 to reserve your place. Please note this event will be held at the NSW State Archives building in Kingswood.
---
EXHIBITIONS - showing until 16 June
Autumn Exhibition Suite
Marriage: Love + Law
30 March - 16 June
A NSW State Archives exhibition that explores the laws, beliefs and social attitudes that have shaped and reshaped marriage in Australia over three centuries. The exhibition presents unique and compelling account of the way in which society has regulated, celebrated and interrogated the institution of marriage. Commissioned works for the exhibition includes works of Australia's most exciting visual artists; Danie Mellor, Blak Douglas, Raquel Ormella and Freya Jobbins, who have responded to stories and records sourced from the State Archives Collection. The exhibition will also see specially commissioned pieces by writers Tara Moss, Kiera Lindsey and Judith MacCallum and baritone Simon Lobelson.
Autumn Exhibition Suite
Roy Dalgarno - Labour Day
30 March - 16 June
Ancher House
An exhibition with 13 prints out of 92 artworks by Roy Dalgarno recently gifted to the Penrith Regional Gallery collection by the Dalgarno family. The exhibition provides a rare opportunity to see Dalgarno's artworks depicting miners alongside social history objects on load from the Lithgow State Mine Heritage Park. Roy Dalgarno (1910 - 2001) was an Australian artist committed to portraying humanity in workers' labour as they built the wealth of the modern Australian nation. He had an enduring interest in realism in art as a way of representing the dignity and harsh reality of working life. Roy Dalgarno - Labour Day celebrates modernism through social realism in Australian art and commemorates the gift to the community of Penrith of prints from a fascinating Australian artist.
Autumn Exhibition Suite
Don't Fence Me In - Amala Groom & Dale Collier
30 March – 16 June
Lewers House
Don't Fence Me In is an art work about fencing land according to the logic of property ownership rather than how the land might be used by other value systems such Indigenous culture. As a basic form of architecture, fence lines are drawn to keep people out, animals in, and reassure owners about the security of their property. The construction of a fence can be seen as a violent intrusion into native habitats; a sign of disassociation that cuts across song lines with unrelated ownership, order and control. They are often comprised of strangling rusty wire and rotten timber posts that fall apart with time, sometimes a metaphor for old Australian pioneering dreams that fought tirelessly to erect them. Don't Fence Me In is a site-specific creative action that pulls apart and considers ideas of labour in relation to the boundaries and barriers that we place upon ourselves, each other and upon Country.
---
Café at Lewers
During the month of May, Café at Lewers will utilise the best of Autumn produce.
Head Chef, Patrick De Leon crafts a menu that will feature eggplant, pomegranate, figs & rhubarb throughout both breakfast and lunch dishes – a philosophy in line with the Café's commitment to utilize the freshest in season produce, sourced locally.
Be sure to drop in and relish in nature's autumn goodies - you may even catch the chef's harvesting crops from our very own heritage garden veggie patch!
For table bookings please call the Café on 4735 4265.
The Garden at Penrith Regional Gallery
May is a beautiful month in the garden - if you look closely you can discover juvenile shoots preparing to make a spring arrival!
May offers the best light, illuminating the vivid autumn colours with seriously good deciduous colour appearing throughout the three layers of the garden canopy. For example, the Boston Creeper (common name), with its Northern American and Canadian origins is burnishing the wall alongside the pedestrian walkway in autumnal reds, oranges and dusty yellows. The Boston Creeper is also known as: Genus Parthenocissus, Species Tricuspidata.
Shop at Penrith Regional Gallery
This month in the Gallery shop we are letting love bloom with our gorgeous Gifts of Seeds by Sow 'n Sow who have cleverly created a range of eco-friendly gifts by combing a greeting card with a packet of seeds to form a gift that grows! The beautiful work of Michelle and designer and illustrator Daniella in their studio in Maleny, Queensland, the range includes Mothers' Day Chrysanthemums and Snapdragons, Wedding bonbonnieres together with a large selection of flowers and herbs. Easy to grow and low maintenance in either a pot, container or garden bed. A gift that can be enjoyed all year round!
This article archived 9 Jul 2019
Recent News
What's New
Santa Delivered Goodies 4 Kids & Adults
Blue Mountains Limousines & Vintage Cadillacs
Hampers crammed with Blue Mountains-made delicacies to children or adults at any address in the local region.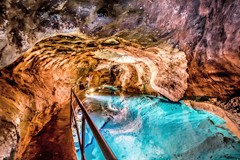 Jenolan Caves have reopened some caves
Jenolan Caves
Exclusive weekend accommodation or Chisolm's dining cave experiences available now.
The ATO's cyber security checklist +++
Trumans Chartered Accountants
Trumans November Newsletter now available. What does the "full expensing" write-off deduction mean for business?
La Casetta
La Casetta
A new luxury cottage just listed for your summer stay in Leura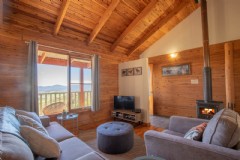 The perfect place to relax this summer
Melaleuca Mountain Retreat
Views that will leave you breathless, a place to relax. Melaleuca Mountain Retreat offers the perfect getaway !!
See also: