Blue Mountains News
Australian Heritage Festival 2019 - Connecting People, Places and the Past
Source: Lithgow City Council
Archived 16 Jun 2019
- Posted: 20 Apr 2019
Each year the Australian National Trust in partnership with the Australian Government coordinates the Australian Heritage Festival to celebrate our national culture and heritage.
As part of this festival, Lithgow Library and the Lithgow and District Family History Society have prepared an exhibition of photographs, images, documents, and a set of biographical research posters commemorating the 1919 outbreak of the Pneumonic Influenza in Lithgow.
"This was a hard time for the people of Lithgow," said Mayor Ray Thompson, "It's important that we remember those who died and the community that pulled together to make it through and support each other".
A total of 102 people died in the Lithgow area from the beginning of April to the middle of May 1919, reaching a peak of 13 deaths in one day on 26 April (Owen, 1919). This put enormous pressure on the cemetery and graves could not be prepared fast enough, compelling Mayor Robert Pillans to step in and organize and supervise men to dig the graves (Owen, 1919). It also added to the pressure on the Small Arms Factory, already disrupted by a seasonal influenza of 1918 and industrial actions (Griffiths, 2018).
To commemorate these bleak days the Library is holding an exhibition of original photographs, images and the Lithgow City Council's Infectious Disease Register. The images feature the Lithgow Emergency Hospital and staff, the Small Arms Factory and people affected by the 'Spanish' Flu Pandemic.
There will also be a guest speaker event on 11 May 2019 from 10:00am to 1:00pm. Bookings can be made to attend these free history talks which will include light refreshments by contacting the Lithgow Library on 6352 9100.
Exhibition: 18 April to 19 May 2019 Photographs and documents.
Guest speaker day: 11 May 2019 10am to 1pm.
This article archived 16 Jun 2019
Recent News
What's New
Katoomba Ghost Bus Tour
Blue Mountains Mystery Tours
Join Paranormal Pete on the Ghost Bus to investigate the reports of Ghosts & Hauntings in Blue Mountains. 0418 416 403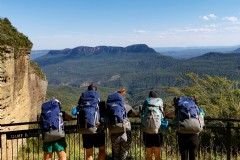 We are open!
Freeland Hiking Co.
Come and explore the mountains with us on a day-tour in the Blue Mountains.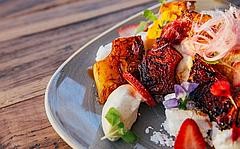 Lindsay's Cafe: Beautiful & Relaxing
Lindsay's Cafe
Join us for Breakfast or Lunch. Open from 9am weekends. 10am weekdays @ the Norman Lindsay Gallery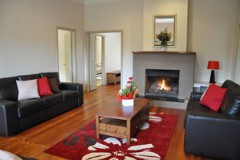 Autumn Getaway
Sophia's of Leura
Come and see the beautiful colours in Leura this Autumn. Book now for your escape.
Spa, slow combustion fire place, BBQ
Blue Gum House
$480 special this weekend for 2 adults, linen included. + $30 per additional person, per night !
See also: