Blue Mountains News
Australia Day Citizenship and Local Citizenship Awards Celebrated
Source: Lithgow City Council
Archived 29 Mar 2018
- Posted: 30 Jan 2018
Lithgow City Council Mayor Stephen Lesslie welcomed new Australian citizens and celebrated the achievements of local individuals at Lithgow City Council's Australia Day ceremony held at Eskbank House Museum on 26 January 2018.
Mayor Lesslie said, "Lithgow City Council's Australia Day Citizenship Awards recognise the contributions of individuals and organisations who give their time and energy to improving the Lithgow community. We thank all the people nominated this year, whose generosity and dedication ensures that Lithgow is a wonderful place to live."
The Young Volunteer of the Year Award was presented to Emma Martin who has been an active member of the Rydal A H & P Society for more than 10 years, fundraises for the Rydal Union Church and Meadow Flat Public School, and volunteers to support community events.
The Volunteer of the Year Award in the Open category was jointly awarded to Donna White and Kerry Guerin for their outstanding volunteer service managing the Small Arms Factory Museum. They have collectively provided over 27 years of service to preserve local history, as well as contribute to the local tourism offer.
The Young Citizen Achievement Award was presented to Hayden Way for his exceptional fundraising efforts for the Simon Williams Memorial Charity which supports families grieving the loss of a child. Through his own initiative, Hayden raised $14,000 for the charity.
The Citizen Achievement Award in the Open Category was awarded to Beverley Coombs, recognising her many years of service to the community providing foster care, serving as a committee member for local not-for-profit groups such as the Red Cross, and volunteering for community groups including Legacy for Christmas, Lithgow Community Transport, and nursing homes.
The Services to the Community (Organisation) Award was presented to the teaching staff of Lithgow Public School Special Education Unit for their years of dedication to providing specialist services to young children, enhancing their quality of life and the opportunities available to them.
The Outstanding Event Award was presented to Walk N Talk for raising awareness of the challenges of living with mental health issues. The series of Walk N Talk events that took place throughout 2017 provided important opportunities for the community to come together and support each other.
Image credit: Brigitte Grant Photography
This article archived 29 Mar 2018
Recent News
What's New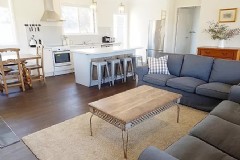 Summer sale at Kilbeggan Cottage!
Kilbeggan Cottage
Enjoy 20% off if you stay between Friday 8th January and Thursday 11th February.
Valentine Day Cadillac tour + Rose $150
Blue Mountains Limousines & Vintage Cadillacs
1929 "The Gatsby" era Limousine Experience - 30 mins Plus a Rose. "Jump in the back seat of my Cadillac !!"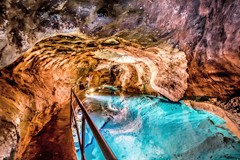 5 Caves Open with Small Tour Groups
Jenolan Caves
Booking Essential. Bring a facemask and enjoy exclusive small tour groups.
School Holidays Are Here!
Federation Gardens and Possums Hideaway
Family friendly, fully self contained cottages on offer
Enjoy a cottage in the Blue Mountains
Matildas Of Leura
Enjoy a comfortable stay in this delightful self-contained 3 bed cottage only minutes from Leura Mall
See also: