Blue Mountains News
Anytime Fitness Host 24 Hour Treadmill Challenge for Suicide Prevention Australia
Source: Anytime Fitness Blaxland
Archived 10 Jul 2018
- Posted: 12 May 2018
Anytime Fitness Blaxland, working directly with Anytime Fitness Springwood and alongside many Anytime Fitness facilities across the country, are hosting a 24 hour Treadmill Challenge on behalf of Suicide Prevention Australia.
Their goal is $3,000, of which they've raised over $1,000 so far, including registrations. The aim is to have three treadmills in use for 24 hours straight.
Suicide is one of the leading causes of death in Australians aged 15 to 44, with one Australian taking their life every 8 seconds. It's a topic that hits close to home, given the Blue Mountains strong community spirit and past issues with suicide and mental health.
ABC News - Blue Mountains Grammar School gives students mental health skills to combat youth suicide - March 2017.
Anytime Fitness Blaxland has been building teams for local businesses to get involved and support this great initiative, as well as making the event open to non-members. Anyone can register and take part, or alternatively donate via the link below. They've had close to 100 registrations so far, as well as bringing many local businesses on board.
Anytime Fitness has hosted the event previously, raising a national total of $395,000, and they're aiming for over $500,000 this year!
Northern Beaches 24 hour challenge 2017
Albury 24 hour challenge 2017
---
Anytime Fitness Host 24 Hour Treadmill Challenge
Date:
25th May, 2018
Time:
From 3:00pm Friday to 3:00pm Saturday
Venue:
Anytime Fitness, 78 St John's Rd Blaxland
Cost:
$1 per minute = $15 for 15 minutes
Timeslots start at 15 minutes duration, we've had members doing 30 and even 60 minute registrations
To Take Part
Follow the Register link
Find 'Blaxland' and select 'Register'
OR
This article archived 10 Jul 2018
Recent News
What's New
Santa Delivered Goodies 4 Kids & Adults
Blue Mountains Limousines & Vintage Cadillacs
Hampers crammed with Blue Mountains-made delicacies to children or adults at any address in the local region.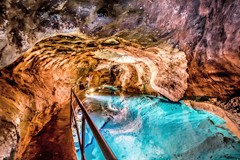 Jenolan Caves have reopened some caves
Jenolan Caves
Exclusive weekend accommodation or Chisolm's dining cave experiences available now.
The ATO's cyber security checklist +++
Trumans Chartered Accountants
Trumans November Newsletter now available. What does the "full expensing" write-off deduction mean for business?
La Casetta
La Casetta
A new luxury cottage just listed for your summer stay in Leura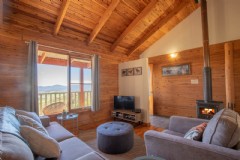 The perfect place to relax this summer
Melaleuca Mountain Retreat
Views that will leave you breathless, a place to relax. Melaleuca Mountain Retreat offers the perfect getaway !!
See also: