Blue Mountains News
An Atmospheric Journey from Vivaldi's The Four Seasons to New Australian Music
Source: Joan Sutherland Performing Arts Centre
Archived 3 Nov 2018
- Posted: 6 Sep 2018
Coming soon to The Joan; an entire concert dedicated to the sounds of the seasons matched with brand-new Indigenous dance in Four-Colour-Season presented by The Song Company and The Thomas E.S Kelly Project on 28 September.
Four-Colour-Season is an evergreen selection of song and brand-new Indigenous dance to match the patterns and movement of the Australian seasons. Taking an atmospheric journey from Vivaldi's The Four Seasons to new Australian music, the act of singing is intrinsically linked with storytelling and culture.
In this sympathetic synthesis of art forms, The Song Company is joined by a duo of dancers from The Thomas E.S. Kelly Project to trace the course of the Earth's annual journey in movement and song, both old and new.
Through song lines and vocal music, knowledge and philosophy are passed down through generations. Thomas E.S. Kelly creates work that offers audiences an opportunity to learn about Aboriginal Australia and where that fits into the modern world - acknowledging the past to understand the present, to better the future.
The program includes arrangements from Antonio Vivaldi's The Four Seasons and music ranging from Alice Chance's Pallah-Pallah to Francis Poulenc's Un soir de neige.
Bookings can be made through the website or 4723 7600.
---
The Song Company with the Thomas E.S. Kelly project Four-Colour-Season
Date:
28 September 2018
Time:
7:30pm
Venue:
Joan Sutherland Performing Arts Centre, 597 High Street, Penrith
Tickets:
Standard $55 | Concession $50 | Under 30s $30
This article archived 3 Nov 2018
Recent News
What's New
Santa Delivered Goodies 4 Kids & Adults
Blue Mountains Limousines & Vintage Cadillacs
Hampers crammed with Blue Mountains-made delicacies to children or adults at any address in the local region.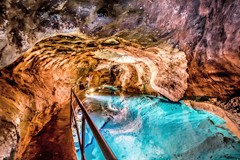 Jenolan Caves have reopened some caves
Jenolan Caves
Exclusive weekend accommodation or Chisolm's dining cave experiences available now.
The ATO's cyber security checklist +++
Trumans Chartered Accountants
Trumans November Newsletter now available. What does the "full expensing" write-off deduction mean for business?
La Casetta
La Casetta
A new luxury cottage just listed for your summer stay in Leura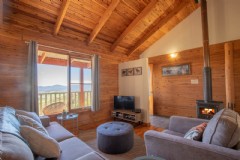 The perfect place to relax this summer
Melaleuca Mountain Retreat
Views that will leave you breathless, a place to relax. Melaleuca Mountain Retreat offers the perfect getaway !!
See also: