Blue Mountains News
Adopt a Dog Poo Bag Dispenser
Source: Blue Mountains City Council
Archived 12 Mar 2018
- Posted: 17 Jan 2018
Blue Mountains City Council and its residents take great pride in our parks, sports grounds and public spaces.
The Dogs in Public Places Strategic Plan (DIPS) highlighted the management of dog waste as an important issue for those who use off leash areas.
An outcome of DIPS is for Council to provide dog poo bag dispensers, where there is an active community group or members willing to assist in the stocking and maintenance of the dispensers.
The dispensers are a small unit which hold biodegradable bags that allows dog owners to collect dog droppings while out walking.
Council has identified 14 dog off leash locations to install the dispensers and is currently looking for individuals, or community groups who are willing to adopt one in their off leash area.
The dispensers are durable, easy to use, easy to refill, and have a lock on them to reduce the risk of theft and vandalism. Council will provide adoptees with the keys for their dispenser and a stock of refillable bags.
For more information on the Adopt a Dispenser program, please contact Council on 4780 5000 or email council@bmcc.nsw.gov.au to request an expression of interest application form.
This article archived 12 Mar 2018
Recent News
What's New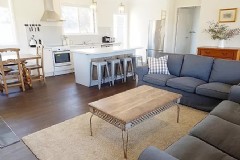 Summer sale at Kilbeggan Cottage!
Kilbeggan Cottage
Enjoy 20% off if you stay between Friday 8th January and Thursday 11th February.
Valentine Day Cadillac tour + Rose $150
Blue Mountains Limousines & Vintage Cadillacs
1929 "The Gatsby" era Limousine Experience - 30 mins Plus a Rose. "Jump in the back seat of my Cadillac !!"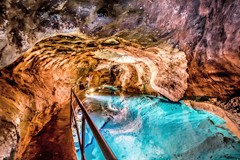 5 Caves Open with Small Tour Groups
Jenolan Caves
Booking Essential. Bring a facemask and enjoy exclusive small tour groups.
School Holidays Are Here!
Federation Gardens and Possums Hideaway
Family friendly, fully self contained cottages on offer
Enjoy a cottage in the Blue Mountains
Matildas Of Leura
Enjoy a comfortable stay in this delightful self-contained 3 bed cottage only minutes from Leura Mall
See also: