Blue Mountains News
Additional waste and recycling services trialled to support residents
By Blue Mountains City Council
Posted: 4 Jun 2022
From 1 July 2022, Blue Mountains City Council is trialling several additional waste and recycling services to extend our existing services to residents and to support our community to prepare for the bushfire season.
When you book a Booked Waste service, you can choose a Kerbside Pick Up or Facility Drop Off from 1 July 2022. Two Booked Waste services are available to each residential property at no extra cost each financial year, and residents can now choose in the next 12 months to tailor the service to suit their needs. A greater variety of items will also be accepted for the Facility Drop Off, including unbundled green waste and organics, up to four cubic metres in total (a small trailor or ute load).
A Kerbside Chipping service is also available during August 2022, to support residents with bushfire season preparation (bookings must be made by 27 July 2022), and
Two extra Weekly Green Bin collections will be available for all households during September (making it a weekly Green Bin service from Monday 5 September to Friday 30 September) for all residents.
Mayor, Cr Mark Greenhill, said: "These additional services are being trialled in response to community feedback asking for initiatives that provide more flexibility and convenience around our existing waste and recycling services.
"Each residential property currently receives two Booked Waste services per financial year. The additional services mean that a booked Kerbside Pick Up can be swapped for a Facility Drop Off (in the 12 months), or a Kerbside Chipping service during August.
"We're also offering additional Green Bin collections during September, to help residents prepare for the bushfire season."
Council looked at these proposed initiatives in response to a Notice of Motion by Mayor Greenhill in January 2022.
The organisation has a long history of providing waste and recycling services through a strategy led and evidence-based approach. A comprehensive audit in October 2021 of Council's waste and recycling services, showed good performance of the current kerbside bin services.
Weekly Garbage Bin – the average garbage bin was 68% full with 80% of households putting their bin out for collection
Fortnightly Recycling Bin – the average recycle bin was 81% full with 80% of households putting their bin out for collection
Fortnightly Green Bin – the average green bin was 80% full with 84% of households putting their bin out for collection.
Council's community-endorsed 10-year Towards Zero Waste Strategy includes the "Circular Economy" model in the organisation's decision-making process for the Service. It moves from the traditional linear model of "produce, consume, dispose" to a circular model that seeks to keep materials cycling through repair, reuse and recycling for as long as possible.
Given these principles and knowing that the intent of the proposed initiatives is to achieve cost neutral service improvements that support residents to increase resource recovery and prepare their properties for bushfire season, the trial services have also been prepared.
Council is intending to put a report to the February 2023 meeting with the outcomes of the trial – six months into the trial.
Also as part of the Towards Zero Waste Strategy, Council has endorsed the introduction of a Food Organics Garden Organics (FOGO) service from July 2026 when the current waste contract ends (preliminary works on introducing the service will begin in 2024).
"When we consulted with our community in 2014-2015 to introduce a green bin service, the majority of community members opted for a green bin only (and not the FOGO service)," Mayor Greenhill said.
"Introducing this service mid contract is not cost effective. However, BMCC will introduce a FOGO service by 2026 four years before the NSW Government has mandated that all NSW councils provide this service."
For more information on the trial services, including Frequently Asked Questions, go to: here. Bookings are open from 1 June 2022.
Residents are also encouraged to complete a survey once their trial service has been completed. Go to yoursay.bmcc.nsw.gov.au/additional-waste-services
Recent News
What's New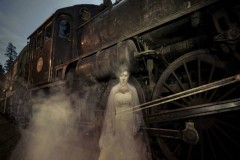 School holidays Mt Vic Museum Ghost Tour
Blue Mountains Mystery Tours
Join Paranormal Pete to investigate the reports of Ghosts at the Railway Museum, 8th, 14th & 16th JULY.
Christmas in July Lunch Series at Kyah
Kyah - Boutique Hotel
Enjoy one of the best roast lunches in the Blue Mountains for the Christmas in July lunch series at Blaq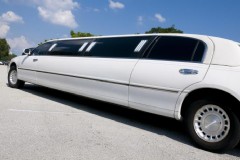 Sydney to Blue Mountains Lux Transfers
Blue Mountains Limousines & Vintage Cadillacs
Luxury transport btw Sydney Airport and the Blue Mountains $385 Max 4 Passengers - Stretch Limo Available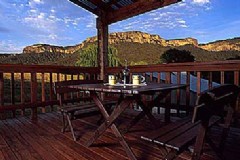 Stay NSW & Parents NSW Vouchers
Woolshed Cabins
SAVE $$$ by using your Stay NSW or Parents NSW Vouchers towards the cost of accommodation at the Woolshed Cabins.
Escape to the Blue Mountains
Federation Gardens and Possums Hideaway
Toast marshmallows around the cosy firepit.
See also: