Blue Mountains News
$3,500 in Eco Schools Grants for Blue Mountains
Source: Shayne Mallard Member of the Legislative Council
Archived 26 Dec 2018
- Posted: 29 Oct 2018
86 schools across NSW will share in more than $300,000 funding to implement local and practical environmental education initiatives through the 2018 round of the Echo Schools Grant Program.
Member of the Legislative Council and Blue Mountains resident Shayne Mallard MP announced a $3,500 Eco Schools Grant for Katoomba Public School to encourage environmental learning opportunities for students, teachers and the school community.
Minister for the Environment Gabrielle Upton said "The Eco Schools Grant Program provides funding for schools to create environmental learning opportunities for students, teachers and the school community."
"The school children participating in these grassroots environmental projects will learn skills for sustainable living, and develop an appreciation for their local environment."
Ms Upton said the Eco Schools grants would help young people to learn and value the natural environment.
"These grants help to educate students on the importance of protecting the environment for future generations."
Mr Mallard said "Eco School's projects provide hands-on, curriculum-based environmental education for students, with a focuss on strong student participation."
"At Katoomba Public School students will complete a waste survey before implementing a comprehensive waste management system. This will include enhancing their composting system and introducing a Recycling Station for sorting waste. "Students will be pivotal in conducting research, contributing ideas and educating their fellow students about the need for reducing waste and recycling/composting the vast majority of waste produced in their school."
This article archived 26 Dec 2018
Recent News
What's New
Santa Delivered Goodies 4 Kids & Adults
Blue Mountains Limousines & Vintage Cadillacs
Hampers crammed with Blue Mountains-made delicacies to children or adults at any address in the local region.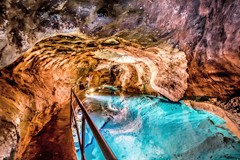 Jenolan Caves have reopened some caves
Jenolan Caves
Exclusive weekend accommodation or Chisolm's dining cave experiences available now.
The ATO's cyber security checklist +++
Trumans Chartered Accountants
Trumans November Newsletter now available. What does the "full expensing" write-off deduction mean for business?
La Casetta
La Casetta
A new luxury cottage just listed for your summer stay in Leura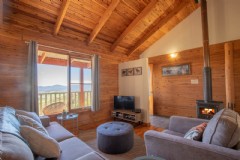 The perfect place to relax this summer
Melaleuca Mountain Retreat
Views that will leave you breathless, a place to relax. Melaleuca Mountain Retreat offers the perfect getaway !!
See also: