Blue Mountains News
2017 LJ Hooker Reg Cowden Memorial Sports Star of the Year Award Nominations
Source: Lithgow City Council
Archived 4 Feb 2018
- Posted: 6 Dec 2017
Lithgow City Council are encouraging the community to nominate candidates for the 2017 LJ Hooker Reg Cowden Memorial Sports Star of the Year Awards.
The Mayor of Lithgow, Councillor Stephen Lesslie said, "These awards are appropriate recognition for exceptional sporting achievements of members of the Lithgow community during 2017, and are a legacy for Reg Cowden and his lengthy dedication to sport in the Lithgow region."
The "International Sports Star of the Year" is awarded to the best international achievement during 2017 from a local sporting person, and the "2017 Junior and Senior Team Achievement of the Year" awards are presented to local teams who have excelled in their chosen sport. Nominations will be accepted from any member of the public.
Council is also seeking local sporting organisations to nominate suitable candidates for the "Bunny Abbott Volunteer of the Year" and the "Laurie Muir Official of the Year" awards, as volunteers and officials contribute greatly to the success of local sporting competitions.
Council would like to thank LJ Hooker for their ongoing support as a major sponsor of these awards.
Nomination forms are available from Council's Customer Service counter, Council's website, or by contacting (02) 6354 9999, with nominations for these awards closing at 4.30pm on Monday 11th December 2017.
This article archived 4 Feb 2018
Recent News
What's New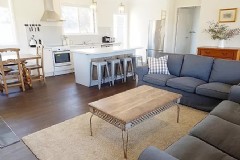 Summer sale at Kilbeggan Cottage!
Kilbeggan Cottage
Enjoy 20% off if you stay between Friday 8th January and Thursday 11th February.
Valentine Day Cadillac tour + Rose $150
Blue Mountains Limousines & Vintage Cadillacs
1929 "The Gatsby" era Limousine Experience - 30 mins Plus a Rose. "Jump in the back seat of my Cadillac !!"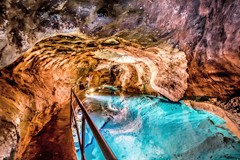 5 Caves Open with Small Tour Groups
Jenolan Caves
Booking Essential. Bring a facemask and enjoy exclusive small tour groups.
School Holidays Are Here!
Federation Gardens and Possums Hideaway
Family friendly, fully self contained cottages on offer
Enjoy a cottage in the Blue Mountains
Matildas Of Leura
Enjoy a comfortable stay in this delightful self-contained 3 bed cottage only minutes from Leura Mall
See also: