Blue Mountains News
$15,000 in Stronger Communities Grants for Blackheath Groups
Source: Susan Templeman MP, Member For Macquarie
Archived 18 Feb 2018
- Posted: 19 Dec 2017
Federal Member for Macquarie, Susan Templeman, yesterday presented two deserving Blackheath community groups with Stronger Communities grants.
The Stronger Communities program allocated $150,000 of federal funding to the Macquarie electorate. Over 100 eligible community groups submitted applications for the consideration of a local, independent panel, chaired by Ms Templeman. Twenty groups were successful.
The Blackheath Community Garden, overseen by Lis Bastian and The Big Fix, was awarded $5,000 to provide a covered enclosure for the garden. Ms Templeman also awarded the CYBER_SHED program at Blackheath Area Neighbourhood Centre $10,000 to refurbish the facilities at the Cybershed, to upgrade equipment, and to rewire and repair the premises to allow the continuation of their digital literacy and kids coding programs.
"These are two community groups who provide important services to the Blackheath community, and I'm thrilled to support them," Ms Templeman said.
Additionally, Ms Templeman has donated $500 each to the Blackheath Men's Shed and the Valley Heights Locomotive Depot Heritage Museum as part of her Christmas donations.
"Instead of sending out Christmas cards to Blue Mountains residents and community groups, I've decided to make a donation to four deserving groups in my electorate of Macquarie – two of which are in the Blue Mountains," Ms Templeman said.
"The Blackheath Men's Shed, an initiative which brings Mountains men together, strengthens men's health and provides a fantastic community service.
"The Valley Heights Locomotive Depot Heritage Museum, whose volunteers – men and women – put in enormous hours to bring history alive.
"I'm proud to support these hardworking community groups. There are many amazing organisations who contribute to our community. Whether it's through the Stronger Communities Grants, or by attending events, or helping get the word out about their activities, I look forward to supporting as many of them as possible over the coming year, in a variety of ways.
"As always, if your community group needs assistance in gaining access to grants and funding, please get in contact with my office and we will assist you as best we can," Ms Templeman concluded.
Stronger Communities grants will continue to be awarded throughout the beginning of the new year.
This article archived 18 Feb 2018
Recent News
What's New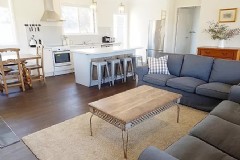 Summer sale at Kilbeggan Cottage!
Kilbeggan Cottage
Enjoy 20% off if you stay between Friday 8th January and Thursday 11th February.
Valentine Day Cadillac tour + Rose $150
Blue Mountains Limousines & Vintage Cadillacs
1929 "The Gatsby" era Limousine Experience - 30 mins Plus a Rose. "Jump in the back seat of my Cadillac !!"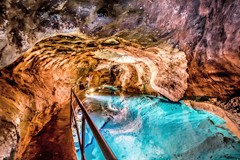 5 Caves Open with Small Tour Groups
Jenolan Caves
Booking Essential. Bring a facemask and enjoy exclusive small tour groups.
School Holidays Are Here!
Federation Gardens and Possums Hideaway
Family friendly, fully self contained cottages on offer
Enjoy a cottage in the Blue Mountains
Matildas Of Leura
Enjoy a comfortable stay in this delightful self-contained 3 bed cottage only minutes from Leura Mall
See also: